Man of the moment
Pianist Alexander Gavrylyuk plays in Taipei on Wednesday
There are performers and there are performers. Young classical pianists who win major prizes and are taken up by recording companies aren't exactly thin on the ground, and some subsequently fall by the wayside. But there does seem to be something special about Alexander Gavrylyuk, the 26-year-old Ukrainian now resident in Australia who's giving a solo performance in Taipei on Wednesday.
Two facts mark him out. One is that he won the prestigious Arthur Rubinstein piano competition in 2005. Even more remarkable, though, is that he's soon due to release Prokofiev's five piano concertos with the Sydney Symphony Orchestra, conducted by none other than Vladimir Ashkenazy.
Ashkenazy has been developing a long-term relationship with the Sydney instrumentalists recently and must have been the deciding voice in choosing Gavrylyuk for such an important recording project. Seeing that Ashkenazy is himself one of the greatest living pianists, the compliment could hardly be greater.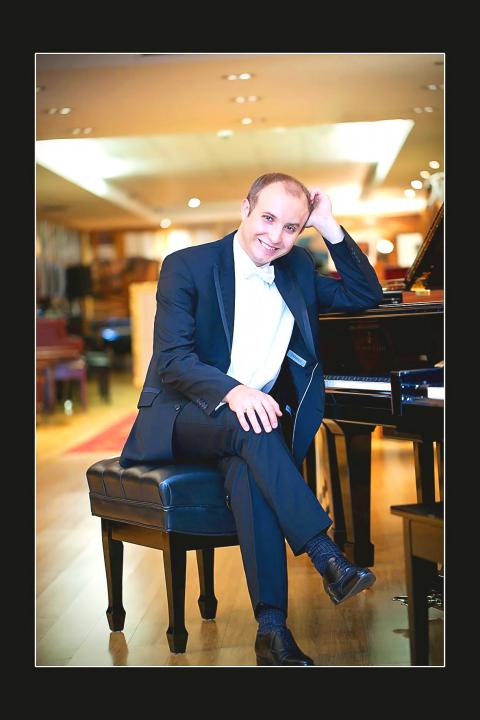 Alexander Gavrylyuk is set to release Prokofiev's five piano concertos with the Sydney Symphony Orchestra.
Photo Courtesy Of New Aspect
Reviews are difficult things to assess as their subjects will almost always only display favorable comment. Nevertheless, Gavrylyuk has garnered some exceptional praise, with the stress being on his passionate commitment and technical virtuosity, as well as the electrifying effect the combination has had on audiences.
In Taipei he'll be playing a varied program beginning with Beethoven's Pathetique sonata and going on to pieces by Chopin, Liszt and Stravinsky. He'll end with three preludes by Rachmaninoff, complex works that each contain a miniature drama of a kind. He'll also give a master class while in Taiwan.
Alexander Gavrylyuk plays at Taipei's National Concert Hall on Wednesday at 7:30pm. Tickets are NT$400 to NT$2,000. For reservations call (02) 3393-9888 or go to www.artsticket.com.tw.
Meanwhile in Tainan the Nan-Ying International Music Festival, the first of its kind in the area, draws to its close this weekend. This is a bigger event than you might expect, with artists from Germany (cellist Peter Bruns), Spain (violinist Manuel Briega), France (viola player Pierre Lenert) and the UK (violinist Justine Chen) taking part, alongside established and aspiring local musicians.
Tainan-born pianist Rueibin Chen (陳瑞斌), long resident in Austria, will lead performances in the Tainan County Music Hall and other venues, and has been prominent in organizing the six-day event. Given the tragic fall that's afflicted Tainan's most famous son, this could be a regional morale-booster.
For more information, visit 2010music.tnc.gov.tw/program/index.php.
Comments will be moderated. Keep comments relevant to the article. Remarks containing abusive and obscene language, personal attacks of any kind or promotion will be removed and the user banned. Final decision will be at the discretion of the Taipei Times.