One more chance to hear the world's best
The level of achievement of Taiwan's classical musicians continues to astonish outsiders, and even many long-time residents. Right there among the leaders is the Taipei Male Choir (拉縴人男聲合唱團). It almost beggars belief that this chorus was ranked the number one male-voice choir in the entire world by the Interkultur Foundation in its latest list. Why aren't astonishing accolades like this paraded by our government at every conceivable opportunity? Does Taiwan somehow believe that such things don't really matter?
Anyway, they're off again on their travels this summer when they'll appear at the extremely prestigious Festival des Choeurs Laureats at Vaison la Romaine, a sumptuous arts event held annually at France's premier archaeological heritage site. Before they leave they're giving Taiwan residents the chance to hear their world-ranking sound once again, in Taipei's National Concert Hall tomorrow night.
The event is titled The Feast of Contemporary Music (當代男聲合唱饗宴). It contains a wide range of music, almost all of it rich and strange, none of it dissonant or abstract, and a significant proportion displaying Eastern European influences.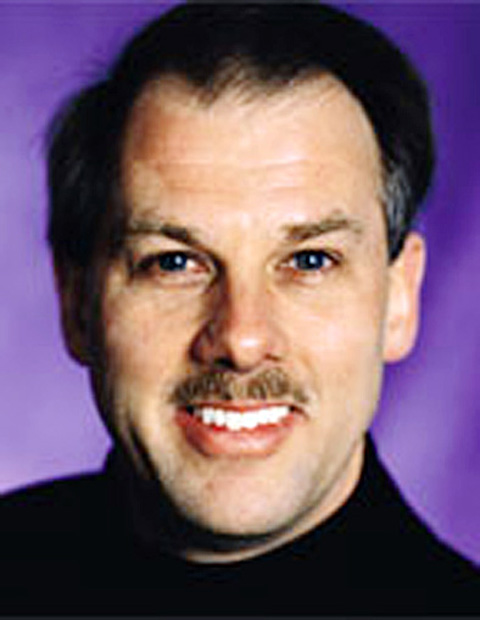 Rene Clausen's work opens the proceedings tomorrow night.
PHOTO COURTESY OF NTCH
One of the most interesting items will be by the veteran Estonian composer Veljo Tormis, a man who believes that Finno-Ugrian folk songs from the Baltic region, dating back thousands of years, manifest themselves again through him, thus giving themselves new life. In this mystical view he's not so much a composer as he is a medium. The Taipei choir will sing his Incantatio Maris Aestuosi from 1996, with words taken from the Finnish national epic Kalevala.
Also on the program is Dirait-on by Morten Lauridsen, an American composer of Scandinavian descent. It's the last item from a set of pieces called Les Chansons des Roses.
Two other items to be heard have become popular outside strictly classical circles — Cantate Domino by the Lithuanian composer of church music Vytautas Miskinis (it's even available for download on YouTube), and All That Hath Life and Breath, Praise ye the Lord by US composer Rene Clausen, which opens the program.
The concert begins at 7.30pm. NT$300 to NT$1,000 tickets are available through www.artsticket.com.tw.
Comments will be moderated. Keep comments relevant to the article. Remarks containing abusive and obscene language, personal attacks of any kind or promotion will be removed and the user banned. Final decision will be at the discretion of the Taipei Times.