[REEL NEWS]
Oscar-winning US actor George Clooney, a newly-appointed Messenger of Peace of the UN, attended a briefing on UN peacekeeping missions Thursday, including one on strife-torn Darfur.
The Hollywood heartthrob, accompanied by parents, Nina and Nick Clooney, spoke at a meeting of countries contributing troops to UN peacekeeping operations around the world.
During his visit to UN headquarters, the US actor also gave a press conference, during which he shared his impressions of his recent tour of Darfur, Chad and the Democratic Republic of Congo.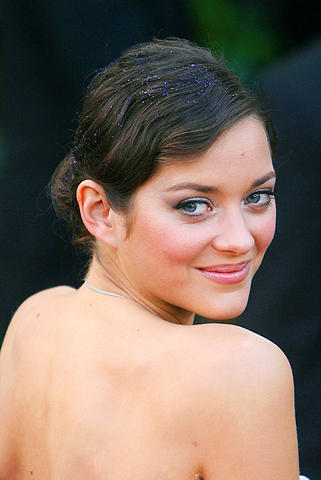 Marion Cotillard could be Johnny Depp's next on-screen beau.
PHOTO :AP
Clooney joins Elie Wiesel, Yo-Yo Ma, Michael Douglas, Jane Goodall, Princess Haya Bint al-Hussein, Daniel Barenboim, Paulo Coelho and Midori Goto.
Berlin Film Festival organizers announced Thursday that a picture about the prisoner abuse scandal at Iraq's Abu Ghraib jail would become the first documentary ever to enter the competition.
Horror movie icon Freddy Krueger is sharpening his blades again and preparing for a comeback 24 years after making his screen debut in A Nightmare on Elm Street, reports said Wednesday.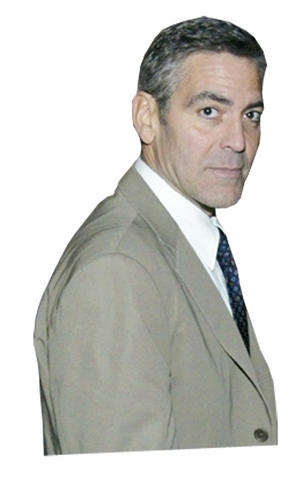 Where politicians have failed, George Clooney's star power may prevail.
PHOTO :AP
Entertainment industry journal Daily Variety reported that studio giant New Line was in talks with production company Platinum Dunes over the possibility of a new series of films based on the character.
The chilling character, originally played by Robert Englund, became one of the most popular horror movie villains in history through the 1980s.
Heavyweight Hollywood producers Michale Bay, Brad Fuller and Andrew Form will oversee the remake.
French star Marion Cotillard is in talks to star alongside Hollywood icon Johnny Depp in a Depression-era crime drama made by veteran director Michael Mann, it was reported Monday.
Cotillard, who is up for an Oscar at next month's Academy Awards for her portrayal of tragic singer Edith Piaf in The Passionate Life of Edith Piaf, is being tipped to play the girlfriend of bankrobber John Dillinger played by Depp, reports said.
The film is an adaptation of Bryan Burroughs' book Public Enemies: America's Greatest Crime Wave and the Birth of the FBI, 1933-1934.
British actor Christian Bale, star of Batman Begins and the upcoming The Dark Knight, is in talks to play a detective hunting Dillinger.
Mexican director Guillermo Del Toro is in talks to direct two films based on J.R.R. Tolkien's fantasy novel The Hobbit, entertainment press reported Monday.
Del Toro, best known for his Oscar-winning 2006 drama Pan's Labyrinth, was on a shortlist of filmmakers deemed capable of adapting Tolkien's story for the big screen, the Hollywood Reporter said without indicating its sources.
Peter Jackson's is to act as executive producer on the two films, which will be shot back-to-back in 2009 and will be released 2010 and 2011, according to studio backers New Line and MGM.
A warts-and-all documentary about the life of Vaclav Havel during his time as Czech president premiered in Prague on Wednesday.
Citizen Havel was put together from 70 hours of footage shot between 1993 and 2005 by director Pavel Koutecky, a long time friend of Havel, production company Film&Sociologie said.
In the film, the former Czech leader is shown in the midst of negotiations to form a government, agonizing on the eve of a visit to hospital and trying to play the saxophone.
He is also shown recommending a top restaurant to the Rolling Stones, getting annoyed because his shirts are badly ironed and fretting during an official photo session.
In addition to a visit from the Rolling Stones to Prague Castle and a jazz performance by Bill Clinton in the capital, there are appearances from a series of top politicians, including former presidents George H.W. Bush, and Mikhail Gorbachev.
The film crew was given almost unlimited access to the atypical head of state who was propelled into power after the 1989 Velvet Revolution after the toppling of the communist regime.
Following the death of director Koutecky in an accident in 2006, the final compilation of the documentary was handed over to his colleague, Miroslav Janek.
"I had the possibility during a year to steer through a flood of incredible images. It was like seeing a big hunk of ham in a window which it was necessary to cut, piece by piece, to get the right result," he explained.
Comments will be moderated. Keep comments relevant to the article. Remarks containing abusive and obscene language, personal attacks of any kind or promotion will be removed and the user banned. Final decision will be at the discretion of the Taipei Times.