[TECHNOLOGYREVIEWS]
It's hard to use a mobile phone headset in noisy surroundings. Motorola's new Bluetooth headset, the Motopure H12, uses noise-canceling technology to filter out background noise so the user can hear the person on the other end. It also works in the opposite direction, so the other caller does not hear all the background noise.
Motorola says it researched the shape of the human ear in designing the H12. Most earpieces are round, but the company claims many people's ears have oval-shaped openings. The supplied ear cushions take both size and shape into account.
It weighs in at less than 14g, and the company says talk time on a charge is 5.5 hours. The controls are simple: an on-off switch on top, volume control on the side and a combined answer-end-hold button in the center.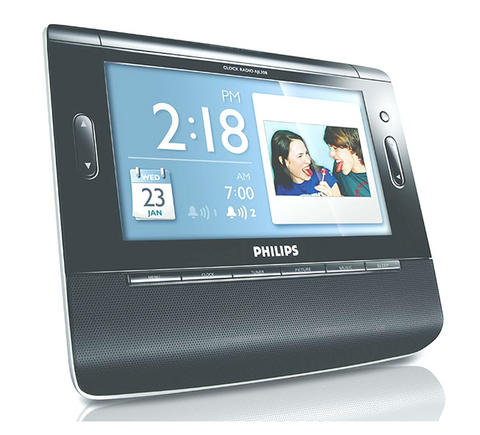 Philips AJL308 Engadget
PHOTO: NY TIMES NEWS SERVICE
Stylishness is another goal of the H12. While it is tiny and light, it may remind some people of a miniature transistor radio.
Most jaded Wi-Fi users have moved beyond being awestruck that wireless networking works at all and have started complaining about the times when it fails to deliver a dependable connection. HField technologies (www.hfield.com) is going after this problem with Wi-Fire, an antenna that connects to a USB port on either a Mac or Windows computer (XP and Vista).
The palm-size antenna provides faster and more solid connections by combining a sensitive decoding circuit with a directional antenna that amplifies the signal. Pointing the antenna toward the base station can produce a signal that may be two or three times greater than one from a traditional antenna buried in a laptop.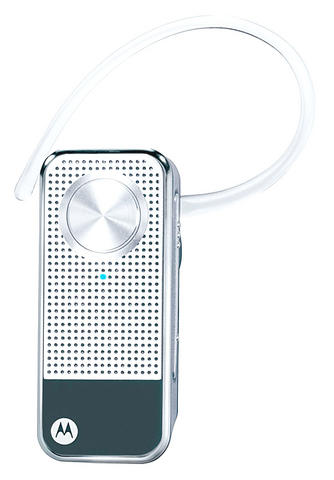 Motopure H12 E-Sentra
PHOTO: NY TIMES NEWS SERVICE
Tom DiClemente, chief executive of hField, said the latest version includes improvements to the circuitry, the antenna and the software. "With Vista, we introduced brand-new software that's very low overhead," consuming 500 kilobytes of memory, he said.
That difference can turn a back room or the most remote corner of the pool deck into a fully functional Web-browsing location.
Athletes may have little control over things like the weather, the terrain, their energy levels. With the Timex iControl, they can at least control their music selection from their wrist.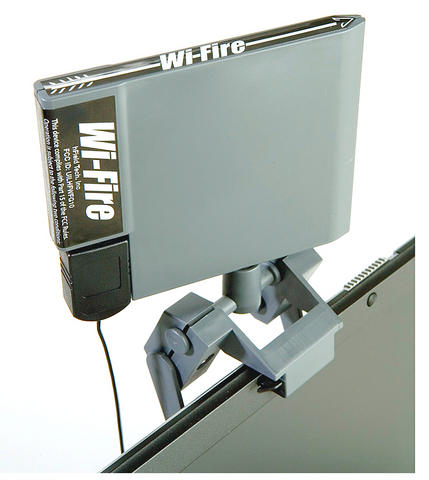 Wi-Fire hfield Technologies
PHOTO: NY TIMES NEWS SERVICE
The iControl is a watch and receiver combination that connects to almost any iPod and the iPhone and allows runners or the preternaturally lazy to control the iPod through buttons on the watch face. This lets the wearer keep the iPod in a pocket and avoid fumbling with it. The small and light watch has buttons for track control, play/pause and volume.
The iControl is also a full Ironman Timex watch with countdown timer, 50-lap memory and interval timers. There is an Indiglo backlight for evening workouts. Timex says the watch's battery should last three years.
It comes in black, pink, blue, orange and green. It uses the iPod's docking port, which means other devices cannot be used, forcing you to choose between tracking your distance run and skipping that easy-listening tune that sneaked into your workout playlist.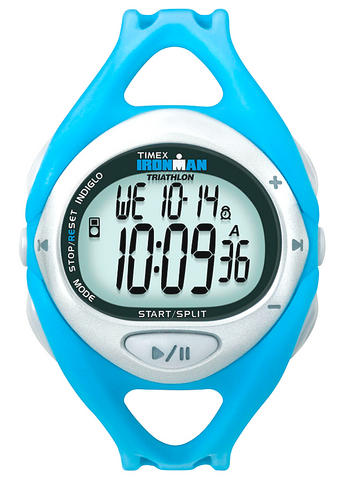 iControl Timex
PHOTO: NY TIMES NEWS SERVICE
Many cellphones feature high-resolution cameras, powerful processors and full keyboards. This one offers a screen that turns into a mirror, essentially making the pocket compact obsolete.
The LG Shine has a 2.2 inch screen with a reflective coating. When you are not making calls, the screen changes into a mirror. The 0.11kg phone slides up to reveal a keypad and includes a 2 megapixel camera and Bluetooth wireless features.
The Shine also plays MP3 and WMA music files and supports MiniSD cards for memory expansion. It has 3 hours of talk time and lasts about 10 days on standby. The phone runs on international GSM networks.

LG Shine Emoissac
PHOTO: WANG MIN-WEI, TAIPEI TIMES
While the phone may have some high-tech features, the real draw is the fashion-forward styling. It is clad in shiny metal and is almost completely featureless when closed - at least until that call from the model casting agency comes in.
It's nice to wake up to the sound of twittering birds, but in many places that experience is hard to come by, especially during the winter. Luckily, there's the Philips AJL308 Clock Radio, which offers all kinds of wake-up options, including digitized birds.
In lieu of a squalling alarm, this clock radio can play back digital audio clips. It comes preloaded with other relaxing sounds besides the birds, like waterfalls and church bells.
It also plays photo slideshows and video, and can connect to USB thumb drives and SD memory cards that you have loaded with MP3 song files and MPEG-4 video clips. For traditionalists, there is a buzzer mode, along with a sleep timer that will slowly turn down the music as you nod off.
The clock radio's digital FM tuner has 20 station presets. You can assign a favorite photo to the device, which will show up all the time, or you can scroll through photos from the comfort of your bed.
Comments will be moderated. Keep comments relevant to the article. Remarks containing abusive and obscene language, personal attacks of any kind or promotion will be removed and the user banned. Final decision will be at the discretion of the Taipei Times.