CD reviews
The trend for Rufus Wainwright lately has been steady inflation: bigger themes, larger canvases, a ballooning conviction in his own voice and songs. His fifth album, Release the Stars, opens with a pregnant question — "Do I disappoint you in just being human?" — and builds to operatic dimensions, replete with religious and apocalyptic language.
Elsewhere on the album, Wainwright is the one who sounds disappointed: in the hypocrisy of his country ("I'm so tired of America"), the dullness of sobriety ("I'm tired of writing elegies to boredom"), the actions or intentions of various lovers and friends. The album bears a dedication to his mother, the Canadian singer-songwriter Kate McGarrigle; his father, Loudon Wainwright III, seems to make his usual shadowy appearances in the lyrics. (Could he be the "innocent culprit" in one song?)
Wainwright has the uncanny ability to write songs that feel simultaneously forthright and evasive, urgent as well as coy. On Release the Stars, on which Neil Tennant of the Pet Shop Boys was executive producer, those contradictory impulses cohabit a realm of ornate orchestral pop. Wainwright's reedy yet assertive voice rings through these dense arrangements, often matching the bombast with his own brand of brazenness.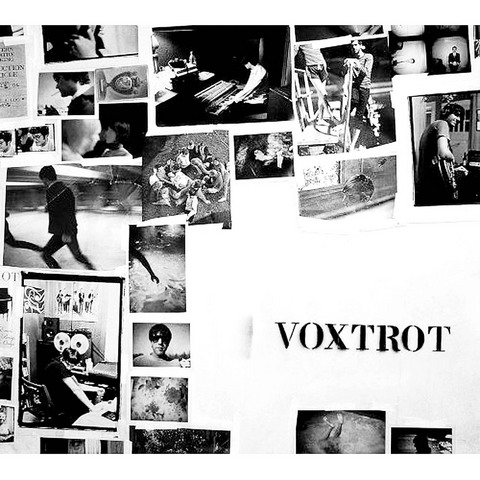 VOXTROTVoxtrotMAy 22
Who else but Wainwright could come up with a peppy lament for a former paramour with the title Between My Legs? Who else would have the British actress Sian Phillips rasp a villainous recitation on that track, over a chromatic horn part lifted from Andrew Lloyd Webber's Phantom of the Opera theme? And who else would memorialize a brief meeting with a fellow singer (Brandon Flowers, the lead singer of the Killers) by composing a waltz with lines like "Your face has the Marlon Brando Club calling"?
If the answers are obvious, the music somehow isn't. Remarkably, Wainwright infuses Release the Stars with enough honest emotion to overcome the grandiosity, or at least undercut it a bit. His next move will be bigger still: He is working on a Metropolitan Opera commission with the suggestive title Prima Donna. He seems ready for this task; he's already inclined to view human failing as potentially epic.
In retrospect, it's clear that the stratospheric success of Linkin Park marked the end of an era. Two eras, actually. With the rise of Linkin Park, the great (or not-so-great) rap-rock Linkin Park had one last hurrah. And with the release of group's 2000 debut album, Hybrid Theory, which sold more than 9 million copies in the US, the great CD sales boom of the 1990s had one of its last hurrahs, too.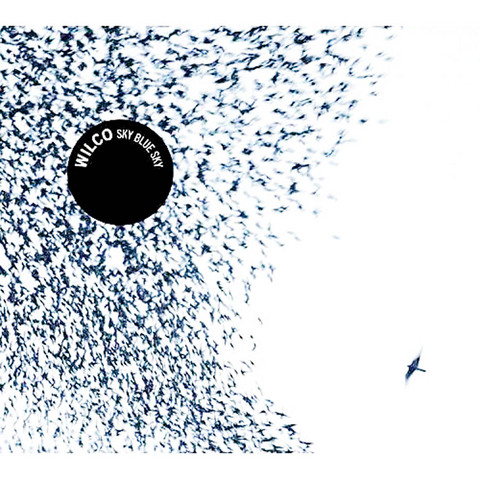 SKY BLUE SKYWilcoMay 15
Seven years later (and four years after the successful sequel, Meteora), CD sales are in the toilet and rap-rock has been flushed, so the members of Linkin Park are trying to evolve and survive with Minutes to Midnight. In deference to the current climate, they have de-emphasized rap-rock and tentatively embraced emo. What I've Done, the first single (already a rock-radio staple), begins with Chester Bennington, the lead singer, delivering the kind of vague but overwritten lyrics that emo bands are known for: "In this farewell, there's no blood, there's no alibi/'Cause I've drawn regret from the truth of a thousand lies." If you're waiting for the rapping to start, you'll wait in vain.
Maybe Rick Rubin, who helped produce, got the musicians to loosen up, but loose is relative with a band this fastidious. Instead of writing songs during jam sessions, the members typically share ideas by swapping hard drives. Even on this album, just about everything is tweaked to perfection, and there's always an infectious refrain around the corner (provided you can survive the often banal verses).
As you might imagine, the band's emo makeover doesn't always go smoothly. Valentine's Day, in particular, is alarmingly silly even before you get to the hilarious chorus: "I never knew what it was like to be alone/On a Valentine's Day." And in Hands Held High, Mike Shinoda delivers anti-Bush rhymes in a style that could be described as Eminem Lite; "Lightweights step to the side," he raps, conspicuously declining to follow his own command.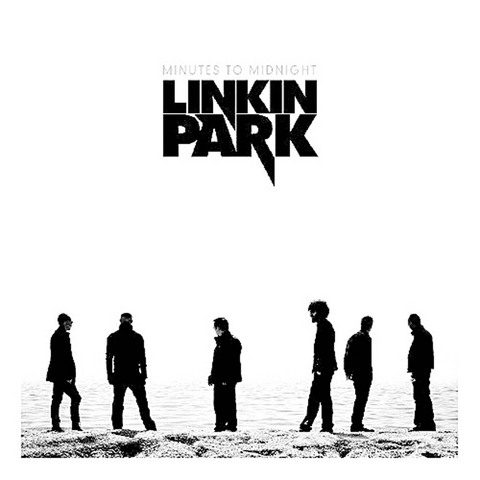 MINUTES TO MIDNIGHTLinkin ParkMay 15
By contrast, In Between is a pleasant surprise: Shinoda does a more-than-passable impression of a lovelorn emo singer. And Shadow of the Day is a handsome, radio-friendly ballad that keeps threatening to morph into U2's With or Without You. Two eras may be over, but this band seems nostalgic for only one of them.
Where did all the weird noises go? On Wilco's pensive new album, Sky Blue Sky, the band takes its latest tangent by going back — though only partway — toward its old Americana.
As fans know, Jeff Tweedy upended Wilco's career with Yankee Hotel Foxtrot in 2002. He jettisoned old band members and embraced odd sounds and abstract lyrics, ultimately revitalizing the band. An even more daring studio album, A Ghost Is Born, followed in 2004, and then a lean but volatile live album,Kicking Television, in 2005. But Sky Blue Sky pretends that Wilco's recent albums were just fever dreams.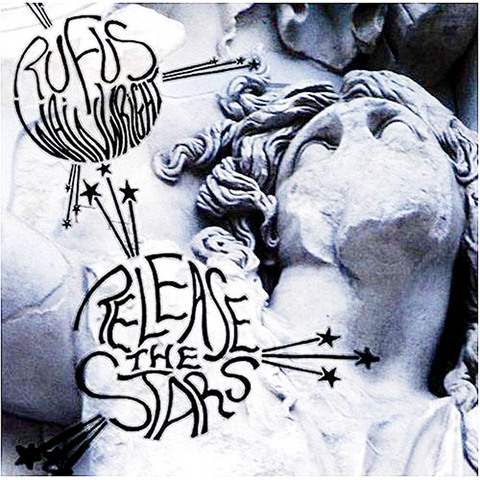 RElease th eStarsRufus WainwrightMay 15
The dozen songs on Sky Blue Sky generally sound like a band — often the Band — playing together in a room, usually with Tweedy singing quietly. After pondering the state of the nation in surreal imagery on Wilco's recent albums, he returns to the personal, contemplating relationships that can be precarious or persistent. In Please Be Patient With Me, which might be an addict's apology, he sings, "There's nothing I can do to make this easier for you."
That song, Leave Me (Like You Found Me) and a gorgeously hushed reflection on mortality, On and On and On, are plaintive and startlingly unguarded. But Tweedy catches himself before he turns into too much of a sad sack, letting the music buck him up in Hate It Here and Walken.
The production is straightforward, but the song structures aren't; that's where Wilco's idiosyncrasies still hide out. The tunes amble into instrumental interludes that stack riffs into steely patterns or let Wilco's lead guitarist, Nels Cline, slice through the calm surfaces. Wilco's new music is contemplative, stripping away past distractions, but it's far from placid.
For the last few years fans of the indie band Voxtrot, from Austin, Texas, have been bracing for crushing disappointment. On a series of mini-CDs and vinyl singles the band revealed a knack for fervent little masterpieces, as well as a debt to a string of British forebears. (The most common comparison was to Belle and Sebastian, though Voxtrot's restless pop songs more often evoked the Housemartins or the Wedding Present.) Each release raised the stakes, all but ensuring that Voxtrot's debut album would be a letdown.
In September, the group's singer, Ramesh Srivastava, took to his blog (thevoxtrotkid.blogspot.com) to admit, "I have never felt such an immense sense of pressure and expectation." And in a pre-album song called Your Biggest Fan, he turned that fear into a petulant refrain: "I used to be your biggest fan/Now I find that you are slipping in my estimation."
Maybe all that fretting paid off because Voxtrot's self-titled debut album is marvelous: a collection of 11 tightly coiled songs, loud and fast and sweet. Srivastava is an unapologetic overwriter, cramming stanzas full of details and songs full of stanzas. In Ghost, he dashes through 12 quatrains, ricocheting from a plainspoken confession ("I don't ever want to be alone like this") to a cryptic vow ("I have no choice but to be vicious on my feet/I never sleep, I never eat").
The band sounds pretty vicious, too, in a wimpy sort of way. It's bigger and louder than before; agitated strumming still pushes the songs forward, but now strings and horns add bursts of harmony and noise. And Srivastava never stops wriggling, as if that were the only way to keep pressure and expectation at bay. In Firecracker, even the catchy chorus becomes a contortion: "Oh, did you turn your back on me?/Or did. I. Turn. My. Self./Oh, against myself, oh?" One fears — well, hopes — that Srivastava is already tying himself in knots, trying to figure out how on earth his band will top this.— ny times news service
Comments will be moderated. Keep comments relevant to the article. Remarks containing abusive and obscene language, personal attacks of any kind or promotion will be removed and the user banned. Final decision will be at the discretion of the Taipei Times.