Classical DVD reviews
What is Henry James' The Turn of the Screw really about? The answer, though not made specific in the story, is surely pedophilia. Peter Quint and Miss Jessel have seduced their young charges, Miles and Flora, and their ghosts haunting them constitute the children's inability to recover from the experience. A new DVD of Benjamin Britten's opera of the same name, while remaining inexplicit, nevertheless opts to treat the work from an emotional and human, rather than from a spooky, angle.
Britten's inability to be open about his own sexuality makes the music convoluted and yet suggestive in a way from which it probably benefits. Art often gains by indirection. But for whatever reason, this DVD, deriving from a production at the Aix en Provence Festival of 2001, makes mesmeric watching.
Everything is minimal, while avoiding abstraction. The soloists sing the English text with aplomb, and the women in particular — Mirelle Delunsch as the Governess, Marie McLaughlin as Miss Jessel, and Hanna Schaer as Mrs. Grose, are all powerful presences. There are some shortcomings, however. Watching stage-hands move scenery is a poor substitute for the pictorial episodes that in some productions accompany Britten's orchestral interludes — scenes of the rural English seasons, for instance, mysterious as well as beautiful, that parallel a similar mix in the characters of children. There's a long tradition of equating sexuality and nature in art, and it could have been usefully exploited here.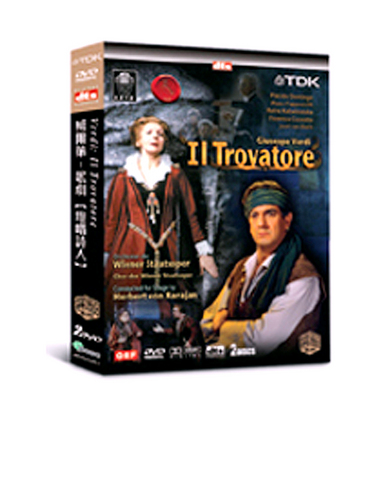 IL TROVATORE Verdi Cappuccili, Cossotto, Domingo Conductor: Herbert von Karajan JINGO JDV 311001
Monteverdi's L'Orfeo, generally considered the first opera ever staged, couldn't be more different. A video, much praised in its day and now newly-released on DVD by Deutsche Grammophon, shows the production created in 1978 for Zurich Opera House by the director and film-maker Jean-Pierre Ponnelle. It aims to re-create the style of the original production in 1607 for the court in Mantua.
Whereas the Britten work is all insinuation and suggestion, appropriate enough for a sex-tinted ghost-story, everything here is openly expressed and engagingly innocent. The work opens in happiness with Orfeo all set to marry Euridice. Then everything turns dark as Euridice is killed by a snake-bite, and Orfeo embarks on his seemingly hopeless task of descending to the Underworld to get her back. He ultimately fails, but the opera concludes with the god Apollo accompanying him to heaven for the more philosophic joys of eternal contemplation.
This version, with the chorus acting as aristocrats watching a small-scale performance, is visually far preferable to the one conducted by Jordi Savall from Le Concert des Nations, La Capella Reial de Catalunya, despite that version also attempting to re-create the conditions of the opening night 400 years ago.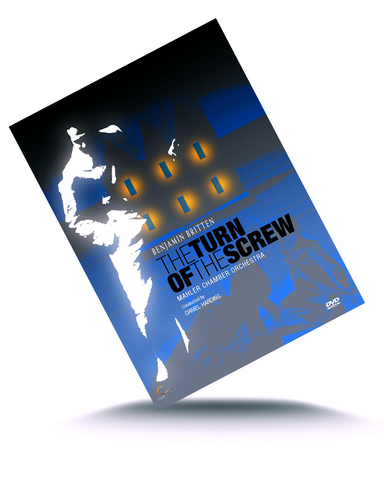 THE TURN OF THE SCREW d Britten Mahler Chamber Orchestra Conductor: Daniel Harding Well Go USA WD-259
Verdi's Il Trovatore conducted by Karajan in Vienna, in a veteran performance newly released here by Taiwan's Jingo Records, is stunning on account of its soloists. This is a legendary rendition, made for pan-European TV in 1978 but in the event only transmitted within Austria. The youthful Placido Domingo (a late substitution) is Manrico, Piero Cappuccilli, toweringly incensed, is the Conte di Luna, and Fiorenza Cossotto is the ferocious gypsy mother Azucena (one of Verdi's most memorable creations). All are superb. Whether Karajan, with his slow speeds, can quite wring all the passion from this relentless music, though, is open to debate. An outstanding pair of bargain-priced CDs of an old performance from La Scala Milan under Tullio Serafin [DGM 445 452-2], with a diamond-voiced Renata Scotto as Leonora, marvelously demonstrates just how driving and tigerish this music can be made to sound on home turf.
Nevertheless, this DVD offers an extremely memorable performance, one unavailable anywhere, even on video, until the release of this new DVD. To hear Cossotto and Cappuccilli in top form is an amazing experience. This Trovatore can be thoroughly recommended, even if the picture is marginally less crisp, and the sound less sharp, than if the recording had been made today.
Finally a prize-winning animated version of Prokofiev's Peter and the Wolf. This Anglo-Polish co-production is very different from earlier versions, mainly in having no narration. Instead, the story is told by manipulated puppets, moved millimeters at a time frame by frame, so that one second of film involved 24 adjustments to their positions. Not surprisingly the whole thing, a mere 30 minutes long when complete, took 100 people five months to film (in Poland), and the whole project five years to plan.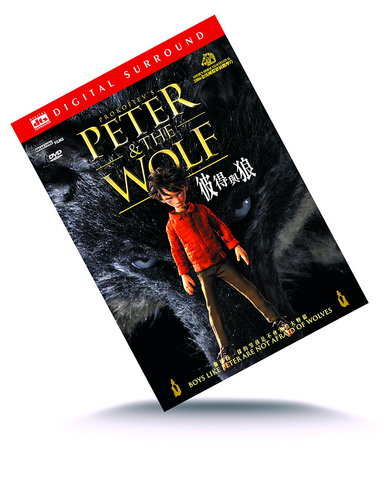 PETER AND THE WOLF Prokofiev Director: Suzie Templeton Well Go USA WD-253
The result, directed by Suzie Templeton, and made with both children and adults in mind, is set in modern Russia and is both vivid and engaging. Particularly attractive is a wealth of bonus material on how the various effects were achieved, the musical themes associated with each character, and so on. You can't help feeling that this DVD's value is first and foremost educational, and indeed scenes of London schoolchildren painting, writing poems and playing their own music to the same story are included. The orchestra is the Philharmonia.
Of these four products, the choice for new classsical DVD of the month would have to go to the Trovatore.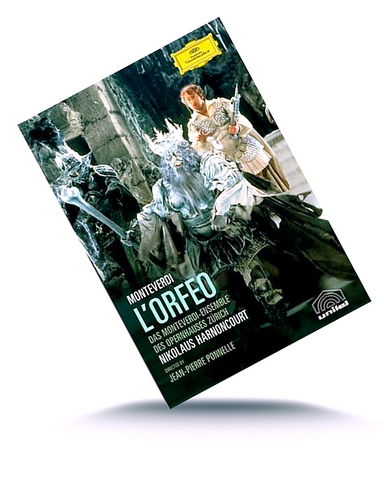 L'ORFEO Monteverdi Director: Jean-Louis Ponnelle Conductor: Nicholas Harnoncourt DGM 073 4163
Comments will be moderated. Keep comments relevant to the article. Remarks containing abusive and obscene language, personal attacks of any kind or promotion will be removed and the user banned. Final decision will be at the discretion of the Taipei Times.