British lead a foreign invasion of the OSCARS
With strong contenders from all over the world, this year's Oscars may break the mold and become what the event has always aspired to be ─ truly international
The British are coming to this year's Oscars.
With The Queen Helen Mirren leading the charge, British actors and directors are turning this year's Oscar competition into a truly global event.
There were so many British Oscar nominees announced Tuesday in Beverly Hills, California, that Prime Minister Tony Blair could not help but take notice thousands of kilometers away in London.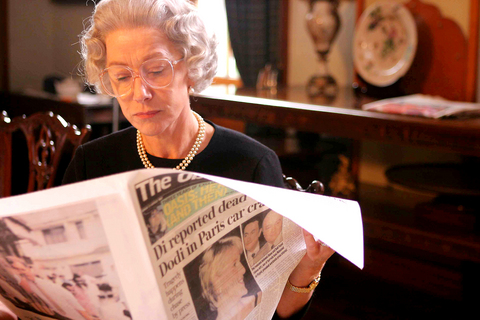 Helen Mirren, nominated for her role as Queen Elizabeth II in The Queen, in character.
PHOTOS: EPA AND APPLAUSE
"The fact that British actors, actresses, directors and films figure so strongly in the Oscar nominations is fantastic news,'' Blair said Tuesday. "It is a real tribute to the increasing strength of the British film industry and the incredible talents of all who work in it.''
But Blair's office said he had not seen The Queen, the monarchy-in-crisis film which features actor Michael Sheen as Blair.
The British film picked up six Oscar nominations, including best picture, director (Stephen Frears), actress (Mirren), original screenplay (Peter Morgan) and score (Alexandre Desplat).
Forest Whitaker, appearing in the movie The Last King of Scotland.
PHOTO: COURTESY OF PRO PACIFIC TOYS
"I'm amazed and thrilled and flattered," Frears said. "This is a tremendous honor for the film but panic sets in now because you think 'Oh, my God. This is where the chaos is about to start.'"
Also among the best-director nominees was another British filmmaker, Paul Greengrass, for the Sept. 11 docudrama United 93, the agonizingly realistic chronicle of passengers killed when their plane crashed after they fought back against terrorist hijackers.
"When so many wonderful British movies have been made, it's great that a film like United 93 gets nominated because I believe that cinema, to continue, has to address contemporary events and that it has a unique role to play," said Greengrass.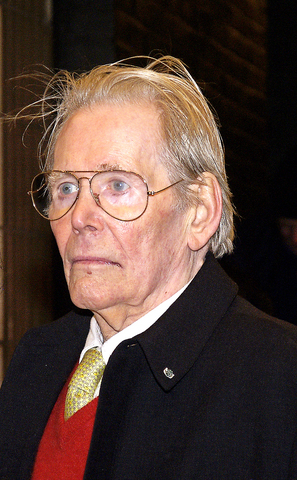 Peter O'Toole arrives for the film premiere of his film Venus in central London on Monday.
PHOTO: AFP
"It's been a fantastic year for British film. British film has taken a bit of a battering, has a few brickbats thrown at it; but it's a rich, rich period for British film at the moment. We're all reaping the rewards.''
British stars dominated the best-actress field, taking three of the five nominations. But British bookmaker Ladbrokes wasted no time in declaring Mirren the odds-on favorite, quoting her at 1-6 odds.
"Dame Helen looks set to add the big one to her Golden Globe accolade," said Ladbrokes spokesman Nick Weinberg. "It will go down as the greatest upset in the Academy's history if she wasn't given the award.''
In The Queen, Mirren portrays Elizabeth II during the emotional tug of war between the royal family and Blair following Princess Diana's death.
"It is one of the hardest roles to play, not just a living person but one who is part of our everyday lives in Britain," the 61-year-old Mirren said. "While her presence is with us from her image on the letters that come through our door and on the money we spend, we know so little of the woman behind the image. I hope that my performance has conveyed a sense of Elizabeth the woman as well as the queen."
Joining Mirren as best-actress nominees were Spain's Penelope Cruz as a woman dealing with bizarre domestic crises in Volver and Britons Judi Dench as a scheming teacher who discovers her colleague is having an affair with a 15-year-old pupil in Notes on a Scandal and Kate Winslet as a bored housewife in an affair with a neighbor in Little Children. Two-time Oscar winner Meryl Streep, the most-nominated actor ever with 14, was the only American best actress nominee for The Devil Wears Prada.
"I'm in frighteningly good company. It is very nice of the queen to allow me in for a minute," Dench said, with a nod to Mirren in a statement from London. Notes on a Scandal also garnered a supporting actress nomination for Australian Cate Blanchett.
Playing a mom who hangs out at the park with her child in Little Children, Winslet appropriately learned of her nomination while dropping her daughter off at school.
"I really am a soccer mom," said Winslet, who earned her fifth Oscar nomination. "I am so happy. I am going to be screaming and whooping all day long. I really thought I wasn't going to get a nomination. I am really going to try to enjoy this moment. I'm speechless. It feels like I've never been nominated before.''
Irish-born Peter O'Toole picked up his eighth Oscar nomination at age 74 for his performance as a lecherous old actor who falls for a young woman in Venus. "If you fail the first time try, try, try, try, try, try, try again,'' said O'Toole, reacting to his latest nomination.
O'Toole, who received his first best-actor nomination for the 1962 film Lawrence of Arabia, could wind up in the record books as the actor with the most nominations without winning. British oddsmakers made Forest Whitaker the heavy favorite at 1-4 for his portrayal of Ugandan dictator Idi Amin in The Last King of Scotland.
In the supporting actor category, Djimon Hounsou, who was born in the West African country of Benin and turned to acting after a successful modeling career in Europe, was nominated for his role as a fisherman struggling to save his family in Sierra Leone's civil war in Blood Diamond.
Children of Men, by Mexican filmmaker Alfonso Cuaron, received three nominations: best cinematography, best editing, and best adapted screenplay.
Among the foreign-language film nominees, Mexican director Guillermo del Toro's Pan's Labyrinth, a gothic fairy tale about a girl's dark fantasy life in fascist Spain, was the break-out film with six nominations, including original screenplay and cinematography.
The other nominees for best foreign-language film were Denmark's After the Wedding, Algeria's Days of Glory (Indigenes), Germany's The Lives of Others, and Canada's Water.
No film better exemplified the international flavor of this year's Oscars than best-director nominee Alejandro Gonzalez Inarritu's Babel, a saga of families on three continents linked by tragic events in the African desert.
With seven nominations, including best picture, the Mexican director's film trailed only Dreamgirls, which had eight nominations, three of them for best song. While Brad Pitt and Cate Blanchett were the featured stars in Babel, the most memorable performances came from two newcomers to US audiences, Mexico's Adriana Barraza and Japan's Rinko Kikuchi who both received supporting actress nominations.
"It's a joy. American cinema is receiving people from all over the world — this can open the doors for everybody,'' said Barraza, who gives a heartbreaking performance as a nanny to two American children whose life takes a terrible turn because of tragic events half a world away.
"I think nowadays we are a global society — people are thinking in global terms, and I think it touched society as such,'' she said of Babel, speaking in Spanish from Miami.
Comments will be moderated. Keep comments relevant to the article. Remarks containing abusive and obscene language, personal attacks of any kind or promotion will be removed and the user banned. Final decision will be at the discretion of the Taipei Times.