America bares its soul at Venice
Spike Lee's documentary on New Orleans wins hearts and minds as US movies dominate the Venice Film Festival
The pretty stretch of land that makes up the Lido seems a strange place to watch the US conduct its soul-searching but the opening films of the 63rd Venice film festival have been riven with US guilt, corruption and violence. The Borgias would have been proud.
Venice is also an eerily apt place for the unveiling of one of the year's great film achievements, Spike Lee's four-hour New Orleans documentary, When the Levees Broke. Subtitled A Requiem in Four Acts, it is an epic inquiry into the aftermath of Hurricane Katrina, using a montage of archive news coverage, found film, new testimonies from a wide range of Orleanians and extraordinary still photos set to a plaintive jazz score. Lee was in Venice 12 months ago when news of the flood reached him. He watched the events unfold with the same horror as everyone else, but his restless creativity meant that, after filming his slick thriller Inside Man, he pursued his own autopsy of the disaster.
Unsurprisingly, his angry fingers point at the Bush administration, making the US President George W. Bush look far shiftier and more incompetent than Michael Moore ever did. But it is the skill with which Lee channels his anger into this spellbinding documentary that is perhaps most admirable, letting his images and eloquent interviewees speak volumes. Aside from brief chats with Sean Penn and Kanye "Bush don't like black people" West, Wynton Marsalis and Terence Blanchard are among the best known jazz musicians to appear on camera, steeped in New Orleans to their very soul. "Actor and activist" Harry Belafonte bristles with indignation and Mayor Ray Nagin is fascinating. However, the unknown voices are the most effective, a chorus of desolation, telling stories that defy belief, of dead relatives drowned in their attics, of families dispersed throughout America.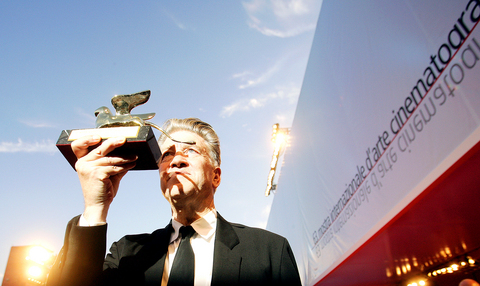 Amid this flood of fairly wild accusations invoking racism and murder in the highest echelons of government, it's impossible not to believe Lee sees Katrina and its aftermath as a kind of black Holocaust, and this feels like his equivalent to Claude Lanzmann's Shoah. Lee is an underrated documentarist (Four Little Girls, for example, is brilliant). This film should change that, although it would be good to see a shorter version to help it gain the wider audience it so deserves.
As Marsalis says during the film: "This is a great moment in American history — we're catching ourselves in the mirror and it's ugly." And in a rather gruelling yet hypnotic afternoon/evening, Lee's film was followed by Oliver Stone's World Trade Center. As soon as this opens, with Nic Cage looking in on his sleeping kids before he goes off to work on the fateful day, traditional film techniques — compared to documentary — seem an inadequate language for capturing actualities.
WTC is very cheesy in parts, almost by necessity, but the early sequences are grimly compelling and ghoulishly thrilling in the manner of United 93. There's also something Beckettian about Cage and Michael Pena, just a pair of mouths covered in the rubble and dust and talking for hours, though this aspect gets disappointingly sidelined in favor of corny flashbacks to happier times (Cage fixing the roof and kids asking about baseball) and scenes of Maggie Gyllenhaal and Maria Bello making lots of anguished phone calls. Interestingly, it's a very white film with hardly any black characters, which made me wonder about the proportions of Sept. 11's mythological power and importance as an event. As someone in New Orleans points out: "We got debris here of over 25 World Trade Centers."
Meanwhile, Hollywood was getting all introspective too, delving back into its own murky past with the stylish noirs The Black Dahlia and Hollywoodland. Brian de Palma's festival opener is great when Scarlett Johansson's on screen — she simmers and seduces like a femme fatale of the golden age. The director, too, is on showy form, gliding his camera around in his usual fashion. But the script — "a dirty cop? Who ever heard of a clean one?" — from James Ellroy's novel, fizzles out just when it should start to grip, leaving us pining for the climax of, say, LA Confidential. Much the same problem afflicts Hollywoodland (the original name for the area of real estate beneath that legendary sign), which is set over a decade later and marks Ben Affleck's first decent performance for nigh on 10 years. Showing genuine depth and charisma, Affleck plays George Reeves, the original Superman on TV, whose murder as a washed-up alcoholic eventually sends a private eye Adrien Brody into a torrid affair with Diane Lane and a personal meltdown.
Leaving America for his first Dutch film in over 20 years is Basic Instinct director Paul Verhoeven. Black Book is great fun, an old-fashioned war movie in parts, but with deep undercurrents about fugitive Jews, the Resistance, collaborators and the messy politics of war. This being Verhoeven, there's lots of sex and a scene in which the extremely attractive star (Carice van Houten) dyes her pubic hair blond. That aside, hers is a star-making performance, putting even Scarlett in the shade.
The festival on Wednesday honored avant-garde American film director David Lynch with the Golden Lion for Lifetime Achievement.
The award was presented ahead of the screening of his latest film, Inland Empire. The movie, an experimental thriller starring Jeremy Irons and Laura Dern about a woman who gets mixed up in a mystery, is out of competition in the 63rd edition of the festival, which runs until tomorrow.
"Every film is like going into a new world, going into the unknown. But you should be not afraid of using your intuition, and feel and think your way through," Lynch said of his latest movie, which features largely improvised dialogues and took more than two years to complete.
Lynch's masterpieces include Eraserhead (1977), The Elephant Man (1980), Blue Velvet (1986) and Mulholland Drive (2001). His Wild at Heart (1990), starring Nicolas Cage and Laura Dern, won the Palme d'Or at Cannes.
In a statement, organizers said they were rewarding the 60-year-old director for his "visionary and disturbing style" that has made him "one of the directors who has most strongly influenced our contemporary imagination" and who is now considered "the father of independent new filmmaking in the US."
Earlier in the week, critics and the public were bowing and curtseying both before Stephen Frears's movie The Queen and leading lady Helen Mirren in the title role.
Mirren's portrayal of Queen Elizabeth II as she is forced to abandon her English stiff upper lip to meet the demands of a nation mourning the loss of Diana is both funny and touching.
"I thought it was a great film," said Lee Marshall, film critic for Screen International. "It's commercially smart because clearly it is a subject anyone, anywhere in the world knows about and they do it in an irreverent and charming way."
The two other early front-runners among 21 films in the main competition are French filmmaker Alain Resnais's Private Fears in Public Places and Mexican director Alfonso Cuaron's Children of Men.
Comments will be moderated. Keep comments relevant to the article. Remarks containing abusive and obscene language, personal attacks of any kind or promotion will be removed and the user banned. Final decision will be at the discretion of the Taipei Times.