Get in touch with your soul
One of the hardest working DJs on the London scene, LTJ Bukem is playing at Luxy tonight
Time has flown since LTJ Bukem served up the Logical Progression series of compilation albums that mixed jazz, jungle, synth and sampler to create the sound known as "21st century soul."
One of the hardest working DJs on the London scene, Bukem was behind the seminal club night Speed and founded the record label Good Looking Records that released music from many of the drum 'n' bass and ambient-junglist artists who have since risen to prominence.
He is a respected producer and his work includes remixes of the James Bond theme and Herbie Hancock, who gave his music the 21st century soul music tag. He dabbled in the electronic lounge genre with the Looking Good and the Earth compilations and has earned his passage round the globe several times playing gigs to audiences of hundreds and thousands.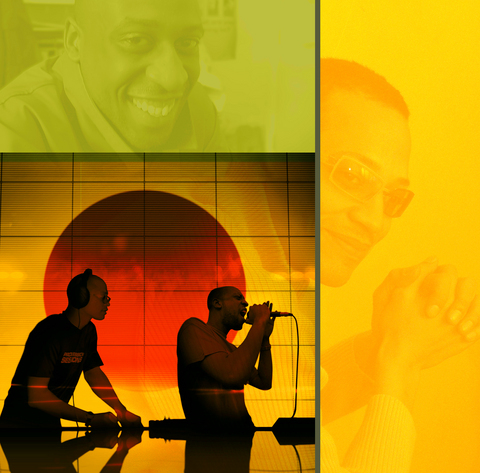 PHOTO COURTESY OF LUXY
However, Bukem's record label folded in 2004 and in a phone interview from England he said this gave him the opportunity to stop and smell the roses.
"Over the last decade I felt that I had really achieved a lot and I really needed to have a break from the intensity of organizing a label, gigging, producing and doing party nights in London for 10 years. It's been nice to sit back and look around for a while, refresh myself and squeeze the sponge out."
Having squeezed the sponge, Bukem is back to basics and gigging and producing stronger than ever. "I get the reverse of motion sickness if I'm not doing things."
"The thing that is keeping my flame alive right now is that with drum and bass, above all types of music, you can get so much music. I get it on my computer from around the world.
"First and foremost people are always searching, the public and media, for what's new, what's going to happen now. I kind of find that a bit humorous in a way because when you look at music it goes around in a circle constantly," Bukem said.
"Recently I had a big party, a 10-year celebration of Logical Progression, at Fabric [club] in London. There were about 3,000 people there, it was an amazing night. People were coming up to me afterward saying they couldn't believe this was the music of 10 years ago," Bukem said. "Music comes round full circle again and again [like the amen loop, a break beat sample from 40 years ago that is used in a lot of contemporary electronic music]. If it doesn't go round it wasn't worth anything in the first place."
The classically trained pianist who also had a funk band, said although the period between 1987 and 1994 was musically exciting in England with "the whole DJ explosion thing," he would have liked to have been born 20 years earlier.
"I think I would have liked to have experienced the '60s and '70s and produced all those amazing tracks that were truly revolutionary. I don't think we will ever have another period where so many breakthrough tracks are made by so many people and for them to have such an influence on the next 40 years of music."
Even so, Bukem is grateful for what he has received: a career in music that has allowed him to produce a genre of music for the new millennium and basically have a good time.
"I think DJing is about ultimate highs and ultimate lows, that's definitely the DJs life. I mean, on the one hand I can be in Ibiza [Spain] staying in Carl Cox's villa, like last August and playing to 3,000 or 4,000 people in Space for six hours and my hair is standing on end. I can't tell you the feeling when gigs work out for me.
"But then there's the miss the flight, doing five gigs in five days and I can't even concentrate on sorting out the plane ticket. I used to get so mad because it was so frustrating. Traveling 17 hours and the monitors blow up and you can't mix: like making a phone call without a phone."
The phone is working, however, because this will be LTJ Bukem's third visit to Taipei. By popular demand he is appearing tonight at Luxy's Peace Memorial Eve party, with MC Conrad.
Around town tonight:
Where: Luxy
Time: 9pm until 5am
Admission: NT$500 before 11pm and NT$700 after
Lineup: LTJ Bukem, Conrad, Reason and Kaoru
Where: Party Room at the Core Pacific Living Mall, Taipei
Time: 10pm until 3am
Admission: NT$350 before 11pm and NT$600 thereafter
Lineup: Craze and Armanni with Mykal supporting
Where: Ice Bar, 2, Tingzhou Rd, Sec 3, Taipei (台北市汀州路三段2號)
Time: 8pm until 3am
Admission: NT$400
Lineup: Morley, Hooker, Saucey, Shortee, J-Ro, Marcus Aurelius
Comments will be moderated. Keep comments relevant to the article. Remarks containing abusive and obscene language, personal attacks of any kind or promotion will be removed and the user banned. Final decision will be at the discretion of the Taipei Times.