Classical CD Reviews
A conundrum facing large classical record companies must be whether to risk pioneering recordings of lesser-known works or continue to plug away at the long-established favorites. Part of the answer must lie in how famous the featured artist is. Celebrated names can be relied on to sell whatever they perform, whereas newcomers have to rest content with standard items. This month we have four new CDs that confirm that analysis.
The famous young Russian pianist Evgeny Kissin performs in Taiwan in April, and you would be hard pushed to find a better introduction to both his art and some fine music than by listening to his latest CD.
The 19th century Russian composer Alexander Scriabin was an extraordinary figure -- he believed he was a messiah whose music would return his listeners to paradise. Kissin's performance of his Sonata No:5 here is absolutely stupendous and challenges the classic version recorded back in 1956 by Vladimir Horowitz. He follows up with a fascinating sonata by Nikolai Medtner (1880 to 1951). There's a DVD about Kissin, incidentally, also from RCA, directed by Christopher Nupen.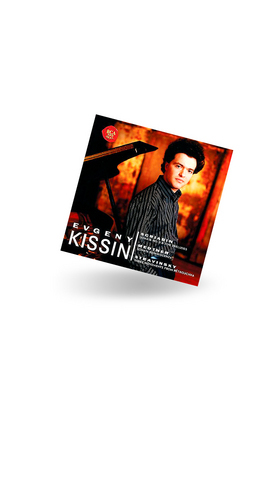 EVGENY KISSIN Piano Scriabin, Medtner, Stravinsky RCA Red Seal 82876 65389 2
The oriental ballet The Firebird was Stravinski's first success, and he went on to make three suites out of it for concert use. The second of these is featured on a fine CD conducted by Mariss Jansons, the man who in the 1990s turned the little-known Oslo Symphony Orchestra into an international success story. Here he extracts a magnificent live performance from the Symphonieorchester des Bayerischen Rundfunks, following The Firebird with the Piano Concerto No:5 by the Russian composer Rodion Shchedrin. The soloist is Denis Matsuev, the young prize-winner who gave the concerto its Moscow premiere. It's a difficult work initially, though it improves slightly on acquaintance.
Everyone in the classical music world is braced for a deluge of Mozart recordings in this much-publicized 250th anniversary of his birth. His piano concertos are some of his most sophisticated offerings and there are innumerable versions already available. To these is now added a complete cycle from Arte Nova Classics, with Matthias Kirschnereit and the Bamberg Symphony Orchestra under Frank Beermann. The item under review contains K.450 in B flat and the much-loved K.488 in A, arguably the most delectable of all Mozart's major-key piano concertos.
I've known this concerto since I was a schoolboy and can anticipate almost every phrase. I've also heard many recordings of it, perhaps as many as a dozen. So I put this CD into the player with a measure of trepidation. What new pleasures would it have to offer?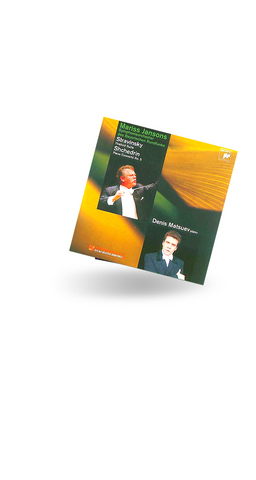 MARIS JANSONS Conductor Stravinsky, Shchedrin Sony Classical 82876 7032 62001
Unfortunately the answer has to be "not that many." The Mozart concertos, of course, are not like the great Romantic piano concertos that followed, self-consciously grandiloquent works that allowed, and even positively demanded, exhibitionistic performances by flamboyant soloists. Mozart wrote these concertos for himself to play in concerts, after which they would be published, sometimes in versions for string quartet that could be played by musical families, and thereafter largely forgotten. But because of Mozart's unrivaled genius they've been rescued, as it were, and are now performed and recorded by all the greatest pianists. But because their range is relatively confined, they don't offer the opportunities for huge differences in interpretation that later works in the same genre invariably do.
My feeling on listening to Matthias Kirschnereit is that he doesn't offer anything that earlier soloists haven't given us already, and rather less than the best of them. I listened to K.488 three times just to make sure, but I only had to play my old recording of Clifford Curzon (Decca 444 469-2) for a few minutes to know that it was in an altogether higher class. I also remembered Clara Haskil as having produced a supremely fine version.
These things are difficult to demonstrate, and impossible to prove. But for me these new Mozart piano concerto recordings may sell well during this anniversary year, but they're not going to join the select company of golden renderings already in the catalogues.
MOZART Piano Concertos Matthias Kirschnereit Arte Nova Classics 82876 64014 2
The attraction of Nikolaj Znaider's new recordings of the well-known violin concertos of Mendelssohn and Beethoven is their tasteful understatement. Beethoven's work in particular often receives declamatory, insistent treatment, flawed by attempts at over-kill. Here, however, you have Znaider and the Israel Philharmonic under Zubin Mehta coming up with a rendering that is almost as sweet and gentle as Mendelssohn's lyrical concerto is always, rightly, seen as being. This is most welcome, and it is comes as no surprise to learn that when Beethoven's concerto finally found fame, long after the composer's death, it was with none other than Felix Mendelssohn conducting.
Even where Beethoven virtually demands dynamism and bravura energy from his soloist, the effect on this recording remains relatively intimate by virtue of the laid-back nature of Mehta's orchestral accompaniment. How diffe-rent from the hectoring and messianic insistence of some older maestros for whom Beethoven was simultaneously both a god and his premier musical prophet, and very much in the roistering Old Testament tradition at that. This, in other words, is a fine version that appeals by not making too many claims for itself and ends up being quite possibly a first choice for those who like their Beethoven more akin to Mozart than to Wagner.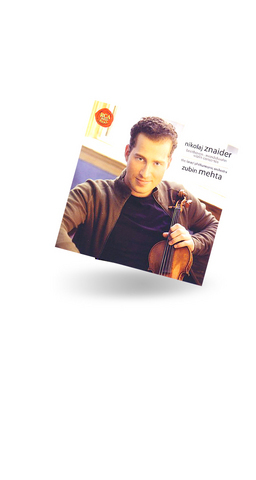 MENDELSSOHN/ BEETHOVEN Violin Concertos Nikolaj Znaider RCA Red Seal 82876 69216 2
Comments will be moderated. Keep comments relevant to the article. Remarks containing abusive and obscene language, personal attacks of any kind or promotion will be removed and the user banned. Final decision will be at the discretion of the Taipei Times.