Catwalk star , Kate Moss gets marching orders
The decision by H&M to drop the model follows allegations of drug taking, but makeup brand Rimmel continues to back her
The fashion chain H&M has
announced that it has dropped the model Kate Moss from its forthcoming advertising campaign, after the publication of photos last week which apparently showed her taking cocaine.
Despite having issued a statement last week pledging its support of the model, H&M has made a surprising volte face, releasing a strongly worded statement earlier this week: "H&M will cancel the planned advertising campaign with model Kate Moss. H&M is strongly against drug abuse and for many years has actively supported the drug preventing organization Mentor Foundation. After having evaluated the situation, H&M has decided that a campaign with Kate Moss is inconsistent with H&M's clear dissociation of drugs."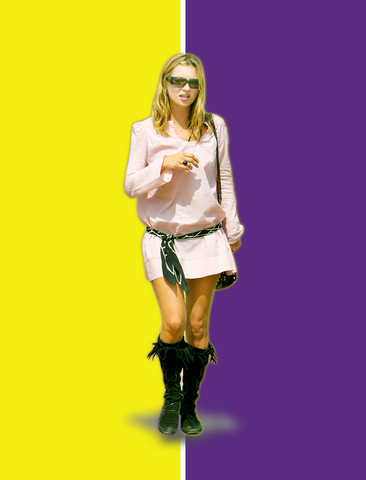 This follows further revelations at the weekend in the tabloids regarding Moss's alleged drug use and her private life. Moss, who is arguably the most famous model in the world, will not be lacking work. She is still appearing in campaigns for Chanel, Christian Dior, Burberry, Roberto Cavalli and H Stern. But these are all expensive labels, whereas H&M has a much younger customer base. H&M was initially criticized for retaining Moss' services, with the argument that she is not just a model but a role model cited.
Moss is also the face of the lower priced makeup brand, Rimmel, which also is marketed to teenagers. A spokeswoman for the company said yesterday that she would remain in its campaigns. Chanel, Cavalli, Burberry and Dior all declined to comment, and a spokeswoman for the New York-based jeweller, H Stern, said, "So far there have been no changes, although things may alter in the future."
Moss, 31, has been modelling for more than half her life after being spotted when she was 14. Her image hinged on scandal from the beginning, when her skinny limbs and panda eyes kickstarted the trend for what newspapers dubbed "heroin chic," a look some designers exploited and fetishised in their advertising campaigns at the time.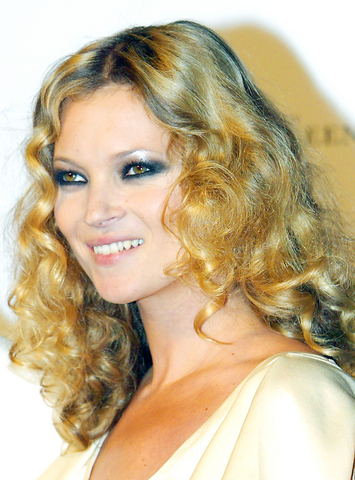 Ever since, much of Moss' appeal has relied on her rock 'n' roll lifestyle and unconventional behavior: she is rarely photographed without a cigarette and she poledanced her way through a music video for the White Stripes in a bikini, all of which added to her glamorous image in the eyes of the fashion world.
She has also admitted taking drugs in the past but had insisted that was no longer the case.
But it has only been since the start of her relationship with the rock star and self-proclaimed drug addict Pete Doherty that gritty details of her previously closely guarded personal life began to surface, as her friends and ex-boyfriends had always remained silent.
Soon after Moss and Doherty got together at her birthday party in January, it has been suggested he was soon telling tabloid reporters intimate details of their relationship. The photos of Moss apparently taking cocaine are widely assumed to have been taken by a member of his band, Babyshambles.
But it is unlikely her career will be too damaged. The fashion world has not changed much since her career began, and it still likes its glamour to come with tinges of scandal: Edie Sedgwick, Andy Warhol's muse, who died of an overdose, has been cited as this season's muse. In this context, Moss' career looks secure.
Kate's surviving contracts
Chanel: Moss is a French coquette in the current campaign, donning a cap, a dark wig, pearls, and little else.
Dior: She appears in sheepskin boots and hotpants.
Burberry: The ads play on her English origins; she has brought glamour to a once staid label. In the current campaign she strides down a windswept cobblestone street in a trenchcoat.
H Stern: Moss is known to love expensive jewelry, so she was a clever choice for a company wanting to widen its audience base.
Rimmel: Moss' collaboration with Rimmel has been a huge success.
Cavalli: The adverts play on the label's wild image.
Comments will be moderated. Keep comments relevant to the article. Remarks containing abusive and obscene language, personal attacks of any kind or promotion will be removed and the user banned. Final decision will be at the discretion of the Taipei Times.