Descartes for kids
Up against Shark Tale in the battle for half-term change, this Anglo-German computer-generated animation inevitably comes off poorly in contrast with high-end Hollywood product. You can't fault the industry and effort of the film-makers, but there's a crucial gap in both the technological edge and the fizz and sparkle of dialogue and pacing.
The two title characters, Boo and Zino, are some sort of Ewok-type munchkins who reside in a fantasy land called Gaya, existing only in a fictional TV cartoon. Snurks are their mortal enemies, but they don't seem especially
different.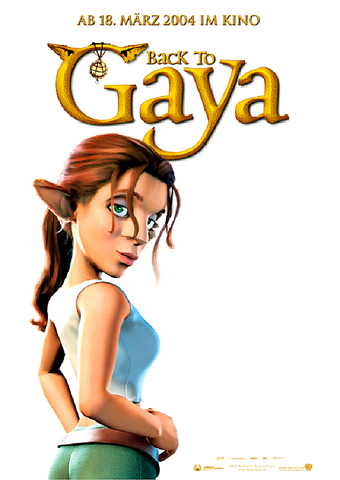 The script tries for a post-modern twist when a whole bunch of Gayans are transported into the real world by an evil scientist, and come face to face with their "creator" Drollinger (voiced by Patrick Stewart). Boo, at one point, remarks "I think therefore I am" -- pretty heady stuff for the kids' club audience for which this is presumably destined. But proceedings are largely swamped by the regulation Saturday-morning cartoon moves that means the whole thing falls a long way short of the quickfire Toy Story wit it would like. Emily Watson is particularly badly served with a Lara Croft-meets-Bratz character she has to voice -- surely she can't be that hard up for things to do?
Comments will be moderated. Keep comments relevant to the article. Remarks containing abusive and obscene language, personal attacks of any kind or promotion will be removed and the user banned. Final decision will be at the discretion of the Taipei Times.