Blue and yellow movies give way to pink
The Asian Lesbian Film and Video Festival is at Spot - Taipei Film House
The first Asian Lesbian Film and Video Festival (ALFF) (第一屆亞洲拉子影展) is set to give rise to a new wave of homosexual movies at Spot -- Taipei Film House (台北光點) from tonight through Wednesday.
Organized by the Gender and Sexuality Rights Association Taiwan (台灣性別人權協會), with support from the Institute for Tongzhi Studies, City University of New York and Spectra Studio for Asian Queer Media, New York City, ALFF is an international, collaborative showcase aimed at establishing a venue for media works made by or about lesbians and homosexual communities in the Asian region.
In view of current European- and US-centric trends whereby a lot of works made by Asian women focusing on their historical and cultural experiences are circulated outside Asia and in the West, ALFF intends to build up an independent channel for the dissemination of comparative perspectives on sexual-political issues.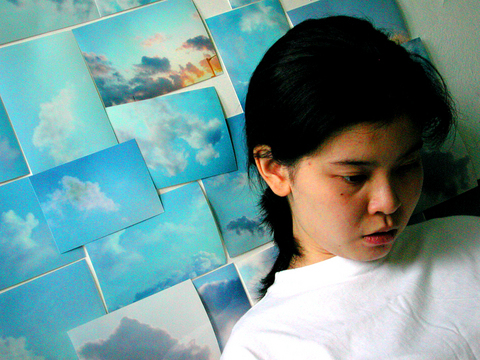 No longer forbidden love is under the spotlight at Spot.
PHOTOS COURTESY OF ASIAN LESBIAN FILM AND VIDEO FESTIVAL
The organizers have vowed to alter the "imagined" images of Asian lesbians seen in most Western discourses by voicing "real" and diverse Asian experiences dramatically different from those of their Western counterparts.
The festival has lined-up 31 films including features,
documentaries, experimental works from Taiwan, Hong Kong, China, Japan, South Korea, Thailand, the Philippines and Malaysia, among other Asian countries.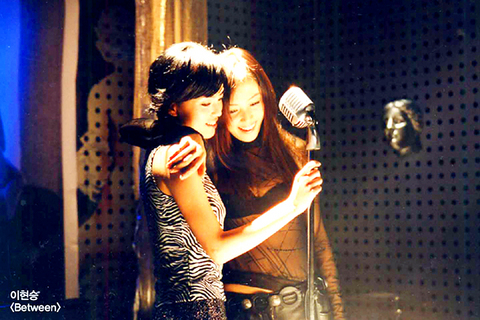 All the films are divided into six topical programs. These include a look at issues ranging from sexual/gender formation and identification, lesbian desire and sex, violence and social injustice, individual and collective experiences in the course of post/neo-colonial, capitalistic modernization, family values and patriarchal oppression and subversion of the mainstream.
Teaming up with the Center for Asia-Pacific/Cultural Studies, National Tsing Hua University, the festival will also arrange panel discussions, workshops and lectures held by invited artists and scholars to further explore the socio-cultural issues relating to gender and sexuality in inter-Asian context.
Those eager to participate in this event but who live outside Taipei, fear not. The festival will go on tour to central and southern Taiwan between September and December, and there are plans for screenings in China, Hong Kong and the Philippines next year.
Invited filmmakers from various Asian countries will also be present in Taipei for question-and-answer sessions after the screenings. Most of the works have both Chinese and English subtitles, with the exception of around eight films. Ticket price ranges from NT$180 to NT$200, available through http://www.artsticket.com.tw.
For more information, go to http://alff2005.gsrat.net, or call (02) 8251 0105.
Event Notes

What: Asian Lesbian Film and Video Festival

Where: Spot -- Taipei Film House, 18, Zhongshan N Rd, Sec 2, Taipei (臺北市中山北路二段18號).

When: Today until Aug. 10

Tickets: NT$180 to NT$200
Comments will be moderated. Keep comments relevant to the article. Remarks containing abusive and obscene language, personal attacks of any kind or promotion will be removed and the user banned. Final decision will be at the discretion of the Taipei Times.