Ali-G too famous for his own good
Sacha Baron Cohen's increasing infamy is creating problems as his attempts to dupe unsuspecting politicians are undone because they all seem to know who he is
Sacha Baron Cohen, the British comedian behind Da Ali G Show on HBO, is a master put-on artist. Playing one or another earnest yet ill-informed inquisitor, Baron Cohen seeks out the unsuspecting and tests their patience and good humor with inane, often offensive questions. But as "Ali G's" popularity has grown, fewer targets are so unsuspecting.
Take David All, for one. Last month, All, the communications director for Republican Jack Kingston, received a call requesting an on-camera interview with the congressman for a documentary on American democracy. It struck him as odd when a "scout" with a mini-camera came to film the congressman's office -- even more so when the film crew panicked after a House vote forced a last-minute location change. But it was while All waited with the crew for the interviewer to arrive that everything became clear.
"The director mentioned that he was from Kazakhstan," All said. As fans of Baron Cohen know -- and All counts himself one -- the intrepid Kazakh reporter was Borat Sagdiyev, one of Baron Cohen's alter egos on Da Ali G Show.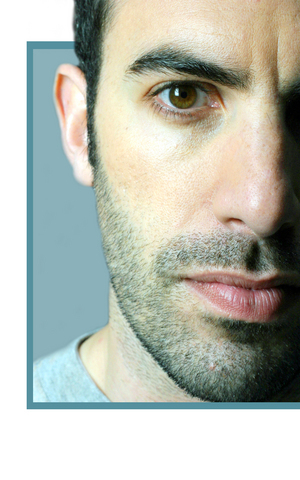 "I said to the director, point blank, `If this has anything to do with any kind of stunt or Ali G interview, we're not interested,"' All said.
The crew quickly pulled the plug. The episode is one of many recent Borat sightings as Baron Cohen travels the country conducting prank interviews for an upcoming Borat-centric movie. For a comedian whose work depends on the unwitting participation of the public, such exposure is an occupational hazard.
Since he created the character of Ali G, a patois-speaking white boy with gangsta pretensions, in 1998 and began hoodwinking public officials on Britain's Channel 4, Baron Cohen has struggled to preserve the joke as his celebrity has grown.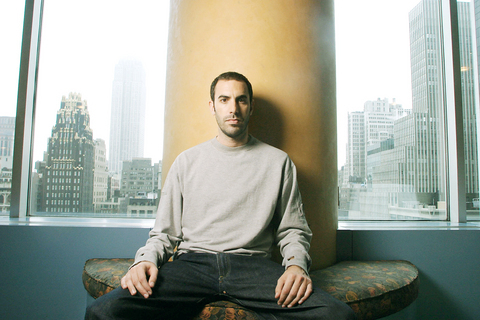 Sacha Baron Cohen meditates on the future of Ali G.
PHOTOS: NY TIMES
He grants few interviews and often declines to be photographed. Though his various characters (Bruno, an Austrian fashionista, is another) afford him a degree of cover, there are only so many public figures one can dupe before everyone starts to catch on.
Exporting Da Ali G Show to the United States in 2003 allowed Baron Cohen to fish new waters. Despite media buzz about his interviews with luminaries like Newt Gingrich and Ralph Nader in his first season on HBO, he still managed to lure Sam Donaldson and Pat Buchanan into second season sit-downs with Ali G to discuss Nixon's Waterworld scandal and the search for Iraq's "BLTs." But the recent Capitol Hill incident may finally have poisoned the well in Washington.
By the time an account appeared in the Hill newspaper Roll Call, All had sent e-mail messages to his fellow GOP press secretaries, warning that they might be contacted by Tim Schildberger, a producer identifying himself with One America Productions, which All termed a likely "front" for Da Ali G Show.
Baron Cohen has never limited himself to public figures. But even ordinary citizens are getting wise. In January The Roanoke Times fingered Baron Cohen as the "Middle Eastern man in an American-flag shirt and a cowboy hat" who had angered the crowd at a rodeo in Salem, by mangling the national anthem and by calling on President Bush to "drink the blood of every man, woman and child in Iraq."
Baron Cohen has since been spotted as Borat at a gay pride parade in Washington and on the subway in New York. Earlier this month, Baron Cohen and his crew visited a plantation house in Mississippi, to learn about Southern culture.
In the course of a formal dinner with the owner, George Matthews Marshall IV, and his family, Borat disparaged Jews, gays and Yankees and inquired after his hosts' slaves. He was finally shown the door after he invited "a friend" -- an immodestly dressed black woman who showed up late, explaining that she "worked nights" -- and made as if to accompany her to the bathroom.
Probing prejudice is a motif for Baron Cohen, who is an observant Jew. In an episode broadcast on HBO last year, Borat's open-mic night performance at a Tucson bar inspired patrons to join in a chorus of "Throw the Jew down the well!"
The Marshalls were not so accommodating. When Marshall recounted the evening to his daughter Heather, a documentary filmmaker, she became outraged and called several news outlets to alert others to the hoax.
Matthew Labov, Baron Cohen's publicist, declined to comment on the incident. "We're not actively seeking any press," Labov said in response to a question about the Borat film. "If people are seeing him doing what he's doing, that's fine, but we're not going to comment on it."
Labov did acknowledge Baron Cohen's dilemma. "The more times the press writes about this thing, the more it lowers the veil of secrecy," he said.
In those instances when the veil has slipped during filming, Baron Cohen appears to have taken it in stride, gamely posing for pictures with fans who then have posted them on their Web logs. But when a Daily News photographer took a photograph of him with his fiancee, Isla Fisher, at the premiere party last week for her film The Wedding Crashers, he lunged for the photographer with what The Daily News called a "one-handed martial arts-style hold."
Robert Katz, a writer and producer who worked on "Ali G" segments in Britain, dismissed the notion that Baron Cohen's joke had worn out either in Britain or the US. "He just becomes better at what he does," he said.
Comments will be moderated. Keep comments relevant to the article. Remarks containing abusive and obscene language, personal attacks of any kind or promotion will be removed and the user banned. Final decision will be at the discretion of the Taipei Times.