POP STOP
Riding the current of ultra-popularity and record-breaking sales in Asia, Stephen Chow (周星馳) has long been ready for Kung Fu Hustle's (功夫) US release in March. But one month before reaching the crest of the US-bigscreen wave, the US Classification and Rating Administration gave the movie a "R" rating. \nThe Great Daily News (大成報) reports that the record-breaking film was branded restricted because of the number of strong action scenes and the amount of violence. Audience members under 17 will need a parent or adult guardian to accompany them to the film, and this may inhibit the film's US ticket sales. \nThe film's distributor, Columbia TriStar, expressed regret over the rating and said that Chow had added in elements of American pop culture to help the North American audience better understand the film. They said it would be a pity if the film loses the teenage audience because of its action scenes. \nChow is scheduled to attend the Sundance Film Festival to promote his film and could not be reached to comment on the rating. Perhaps he should not express his frustration yet perhaps consult with his Hollywood-experienced colleague, Yuen Qiu (元秋) instead. \nShe played the landlady in Hustle and worked in Hollywood 30 years before Chow. The actress known for her vintage screen image -- hot-rolled hair and cigarette dangling from her lips -- acted as a Bond girl in The Man with the Golden Gun (1974). \nYuen admitted that she took a "very minor" role in The Man with the Golden Gun, and after the 007 film, she married and retired from acting to become a housewife. Kung Fu Hustle was her return to the silver screen. \nThe Great Daily News \nreported that in the 007 film, Yuen played a student with superb martial arts skills and happened to save James Bond's (Roger Moore) life. She even had a topless scene -- only her long hair kept the film from being restricted for sexual content. Her near-breast-bearing scene still grabs attention and is reportedly on various Web sites in China. \nAnother chest has also been an attention-getter since one of its hairs has caused such a raucus. Fei Hsiang's (費翔) rug fiber was finally and legitimately sold on eBay to benefit tsunami victims. After last week's failed bid (the bidder of NT$150,000 never turned up), eBay held another sale and this time a female fan got to take the hair home for NT$120,000. \nFei was in good mood last weekend, not just celebrating the face-saving sale, but also celebrating good ticket sales of his concert. Fei had a blast at the post-concert party last Saturday. \nPop diva A-mei (張惠妹) starts her three-months language lesson in Boston University this week. According to the Apple Daily (蘋果日報), A-mei has just finished her placement test and is ready for her peaceful but busy life. Apart from learning English, she is scheduled to have one-on-one Saxophone lesson and also plans to visit all the art galleries in Boston. \n"When I come back, ask me questions only in English!" A-mei said to local media before she left. \nFor Chinese diving star Tien Liang (田亮), fame is a double-edged sword. On Wednesday he was fired by the Chinese National Diving Team reportedly because he dived too deep into the entertainment business and became a TV actor. \nThe athlete nicknamed "prince of diving" has long been a world-diving champion and won one gold and one bronze medal in the 2004 Olympic Games in Athens. He and the girlfriend at the time, Guo Jingjing (郭晶晶), were seen as king and queen of Chinese athletes and immediately became celebrities, each taking offers in TV commercials, TV dramas and films, just like Chen Shi-hsin (陳詩欣) in Taiwan. \nA few months later, Guo and Tien split up. Guo is dating Ho Chi-gang (啟剛), son of a Hong Kong millionaire, but managed to quit acting and return to the Chinese diving team. Tien is not so lucky. He tried to do both by negotiating with the team, but the national diving team sacked him just a few days after he signed a contract with entertainment's Empire Group. "I was shocked and sad," the athlete and actor said to Chinese journalist Ta Kung Pao (大公報).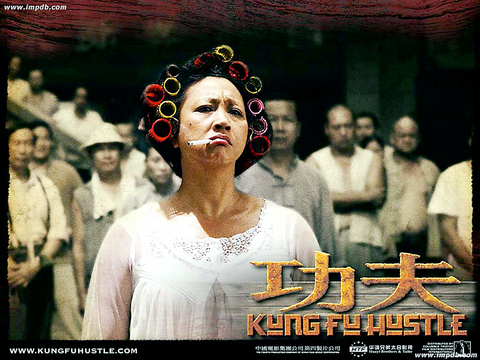 Yuen Qiu: ``I was a Bond girl before!''
PHOTO COURTESY OF BVI
PHOTO COURTESY OF BVI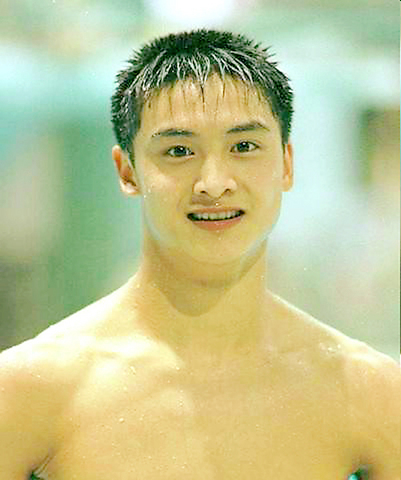 Tien Liang may have dived too deep into his acting career
PHOTO: TAIPEI TIMES
Comments will be moderated. Keep comments relevant to the article. Remarks containing abusive and obscene language, personal attacks of any kind or promotion will be removed and the user banned. Final decision will be at the discretion of the Taipei Times.