A taste of indigenous urbanity
The exotic aesthetic of India and Sri Lanka takes on a cosmopolitan edge in Charin Yeh's new collection
There was a full house of expectant and -- afterward -- pleased fans at the Xinyi Shinkong Mitsukoshi department store last week for the Autumn/Spring presentation of the highly respected designer Charin Yeh (葉珈伶), who put on a trendy, form-fitting show emphasizing tailoring and elegance. \nThe style was urban, but with notable ethnic accents that were picked up and integrated into the collection following the designer's recent jaunt to India and Sri Lanka. \nAn example was the sleeveless jacket in bright blue and silver satin stitching, with pineapple and leaf motifs, accentuated by a gold band and bow around the middle that set off the matching faux-leather pants. Another example was the red and gold trimmed layered dress that evoked a Hindu princess wearing Qing-era silk. \n"India and Sri Lanka really touched me," Yeh said after the show. "The power of the indigenous people created a power in my heart that inspired me." \nNevertheless, Yeh was sharply focused on her audience of comfortable urbanites who, after all, are the buyers of her clothes. This was shown by the succession of pant suits, evening dresses, overcoats, knee-length skirts, fake fur creations and delicate light wool tops. \nThe collection was not so much a departure as a fresh look, building on the past. \nHighlights included a black negligee/dress, an audio equivalent of which would be Johann Sebastian Bach's Air on the G-string: it was so light and gauzy. As for the tops made of complementing fabrics, these featured lines that were sleek and the palette ranged between brown and purple, with the occasional flash of yellow and red. \n"This show is 30 percent a continuance of what I have done before and 70 percent a new direction," Yeh said. \nWhen asked how her clothes were different from other local designers this season, she said: "Everyone's not the same. I start from scratch. When I was a child I sewed. I studied how to do this. I am a tailor first." \nYeh has been in the business for about 20 years and started making clothes for a manufacturer before setting up on her own and becoming a designer who has consistently set the pace in Taipei. She is also looking to expand her horizons, particularly toward Tokyo, Shanghai, Beijing and Hong Kong. \n"This could be a huge market for us," said May Hua (華曉玫), a design consultant for Yeh. She said construction of the clothes involved a range of advanced techniques and practical skills that flattered the body. \n"They [the clothes] are inspired by the body. This is not something you can find in all other designers," Hua said, comparing Yeh to England's Vivienne Westwood. "They have different personalities but they share the same sense of creation with their techniques and tailoring. Their ethos is the same."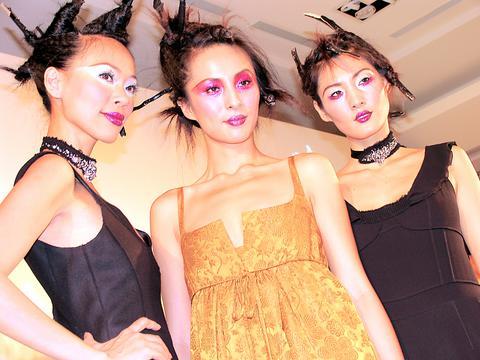 Charin Yeh's autumn/winter collection is graceful, colorful and urbane with hints of South Asian ethnic designs.
PHOTO: JULES QUARTLY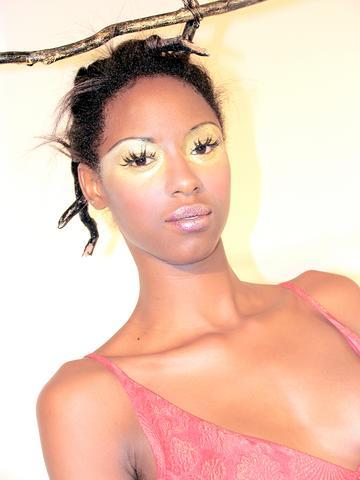 PHOTO: JULES QUARTLY
Comments will be moderated. Keep comments relevant to the article. Remarks containing abusive and obscene language, personal attacks of any kind or promotion will be removed and the user banned. Final decision will be at the discretion of the Taipei Times.