Something in the air stinks in Hsiulin
The Taroko Aborigines are locked in a struggle against Asia Cement Corp to reclaim lands they say were illegally obtained
Tourists on the way to or from Taroko National Park, where Taiwan's diverse ecosystems and natural beauty are on dramatic display, will inevitably pass through the township of Hsiulin at the park's east end. Though few people stop in Hsiulin, it's hard to miss. It's the place where the hulking gray factory dominates the landscape, where the foliage carries a layer of dust that lends it a ghostly white shade and where the air has a gritty taste that irritates the sinuses. \nIt's also where graffiti on house walls shouts: "Give us our land back!" \nThe graffiti was written by Taroko Aborigine residents of Hsiulin who have been engaged in a bitter, decade-long conflict over land rights at Asia Cement Corp's open-pit mine that has alienated the company from the community, divided the locals and, on one occasion three years ago, erupted in a bloody protest. \nSince the 2001 action, in which Aborigine landowners attempted to forcibly enter the premises to occupy their plots of land but were rebuffed by mine employees and a company vice president who threatened to kill them "one by one," the company has erected a fence surrounding their operations. \nThe fence is a physical barrier between the mine and the landowners, but it's also a figurative divide between Tien Chun-chou (田春綢), the elderly, yet fiery activist who leads the Land Reclamation Committee, and her younger brother Tien Kuei-shih (田貴實), a 25-year mine employee only months away from a pension-backed retirement. \nThe sister is determined to see through the mission of regaining full land rights for the Taroko people who in her words "have been robbed and cheated for 30 years" since the company established operations at Hsiulin. The brother, meanwhile, is exasperated by his divided loyalties between the company and his clan and simply wishes to "retire in peace." \nTroubled roots \nThe contentious battle between the Taroko and Asia Cement finds its roots back in 1968 and 1969, when the tribespeople, at the time recognized as Atayal Aborigines, registered their land cultivation rights in Hsiulin under a newly established law for the preservation of indigenous peoples" land. That legislation allows for full ownership of the land to be transferred to Aborigines after the land had been cultivated for five years. It also stipulates that land granted to Aborigines for cultivation is non-transferable and non-leasable except to other indigenous persons and under restricted conditions. \nNevertheless, beginning in 1972, Han Chinese-owned Asia Cement entered nine-year lease agreements negotiated by the township's administration office for 272 plots of Aborigine land and in the subsequent few years the land rights to all but 61 parcels of land were canceled and handed over to the company under circumstances that activists and legal representatives say are illegal and that should render the company's claims to land use rights invalid. \nAt the center of Tien Chun Chou's campaign against the mine are strong suspicions that the cancellations of land rights were obtained through forgery. Copies of relevant documents given to Taipei Times show remarkably similar handwriting for signatures by different people signing over the rights to their land. Some lack dates and all lack thumbprints, which are required in the case of a representative signing in lieu of someone who cannot write Chinese. According to Chung Bao-chu (鐘寶珠), an activist involved in the case, one of the deeds was signed by an office building. Furthermore, an investigation in 1996 of the land right cancellations showed that none of the people interviewed could recall signing the waivers. \nA decision passed down in 2000 by the Hualien District Court called for Asia Cement to allow onto their land the holders of the cultivation rights of the 61 parcels for which the cultivation rights had not been waived, but the company has so far refused to do so and authorities have thus far failed to enforce the court's decision. The bloody protest in 2001 was an attempt by Tien Chun-chou and landowners to gain access to the plots. \nAsia Cement, however, insists that the land rights were obtained legally and the Aborigines" claims to the land are moot. Though over 20 calls this week to company vice president and spokesman Chou Wei-kuen (周維崑) who in 2001 issued the death threats, were never returned, the company's promotional material highlights the Hualien factory's long list of honorable mentions from government agencies for its safety, hygiene, welfare, pollution-control and labor-management relations programs. The company also claims to have benefited the community through investment and jobs, both of which were -- and remain -- sorely needed in the area. \nThe pragmatist and the idealist \nIt's on this last point that Tien Kuei-shih has settled his accommodation with the mine's presence in Hsiulin. "Before the company came in, everyone complained about how there were no jobs. Now the company's here and everyone wants them gone," he said. \n"If you want to develop the land, you need to find a company to put in the investment. It's not as if the residents here have the money to develop the land themselves." \nBut the benefits to the local community are difficult to determine, particularly in job creation. The company, which allegedly promised to provide Aborigines with jobs, has, in fact, only 20 Aborigine employees out of a workforce of 115 and 15 of these belong to the Amis tribe and are not from Hsiulin. In total, only five landowning Taroko residents of Hsiulin are currently employed at the mine, all at the lowest tier. \nTien Kuei-shih, a high-school graduate, tested into his job 25 years ago and remains at the unskilled-labor pay rank. His Han Chinese colleagues, he said, have been promoted over him for decades. \n"If people want the company out of here, it's because they promised to give jobs but didn't deliver. They haven't taken care of the people here. That's their biggest problem," he said. \nThere are plenty of other problems, though, that his sister points out. First, landowners received as little as NT$3,000 in compensation from the company when it initially obtained the leases and later investigations found that many never received any compensation in the first place. Then there is what she called a high incidence of lung ailments in the township, which she attributes to the suspended dust particles thrown into the air by the mine's TNT-blast digging methods, stone-grinding and delivery processes. \nFor Tien Chun-chou, Asia Cement's acquisition of the land bears the mark of the central government's all-too-frequent disregard for Aborigines' rights and deep-rooted racist sentiment toward indigenous peoples. \n"Han Chinese don't want these facilities in their backyards, so these industries have been moved gradually [to the east coast]. And eventually they'll be moved overseas to poorer countries," she said. \nHer claims of racism seem backed up by experience. Indeed, on Thursday, during an inspection of the mine by a group composed of landowners, Commissioner Payan Talu (巴燕達魯) of the Cabinet-level Council for Indigenous Peoples, Chung Bao-chu of the Hualien branch of the Taiwan Environmental Protection Union and representatives of Winkler Partners, which is doing pro bono work on the case against Asia Cement, the company spokesman Chou Wei-kuen told Chung she was representing "dog shit." Tien Kuei-shih agreed that the company took a dim view of local Aborigines. "They say we're stupid and that we can't read," he said. But, he added, those attitudes are not confined to Asia Cement. \nSoldiering on \nStanding on opposite sides of Asia Cement's fence has given the brother and sister different senses of purpose defined by their experiences and needs. \nTien Chun-chou married a Japanese man and spent much of her life in Tokyo, returning to Hsiulin in 1995 and became involved in the movement against Asia Cement when she happened upon a stack of the company's documents that seemed to confirm many of the landowners' suspicions about malfeasance in obtaining the land rights. Included in these documents are those containing the suspiciously similar signatures waiving land cultivation rights. \nSince then, she has been a vociferous critic of the mine and the key organizer of landowners against Asia Cement, a role facilitated by her comfortable retirement that allows her to dedicate herself full-time to the cause. But that isn't to say it's been an easy struggle. She suffered a stroke last year that almost killed her, brought on at least in part by the stress of the case. \n"I came here to retire and relax, but it's been more tiring than anything," she said. \nTien Kuei-shih is tired as well. After 25 years, he still performs heavy labor and says he's simply making the best of an imperfect situation. \n"I sweat and toil for my money. I earned it and if it's of any consequence, you can say I'm taking it from Han Chinese," he said. \nAs for the land rights, he says they were probably obtained through crooked methods, but lays responsibility at the feet of the township administration whom he says "stamped all the documents and pocketed all the [compensation] money." \nAnd anyway, he said, he's weary of a fight against the company that will provide him with his retirement benefits within a year. "It's like throwing eggs against a rock," he said. \nThose kinds of odds don't seem to bother his sister, and with the local police suffering from a case of inertia in enforcing the Hualien court's 2000 decision, the odds aren't likely to change. Meanwhile, her brother will be privately cheering her on, because the company, he said, has concluded that the Taroko's land reclamation movement is containable, meaning it's a public-relations headache, but not a real threat to its operations. \nWere the Taroko to win the case, though, it would be the most significant victory of its kind and a watershed case for other land disputes involving Aboriginal lands and their occupation and development by non-indigenous populations. \nIf that victory comes, the brother and sister may find ground to return to speaking terms.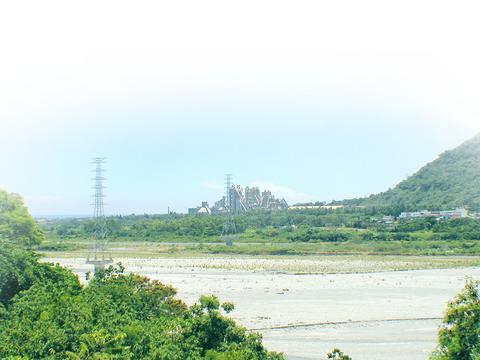 A panoramic view of Hsiulin Township shows Asia Cement's facility in the distance.
PHOTO: MAX WOODWORTH, TAIPEI TIMES
Documents, waiving the Taroko people's cultivation right to their land, copies of which are shown above, show evidence, lawyers and activists say, of forgery.
PHOTO: MAX WOODWORTH, TAIPEI TIMES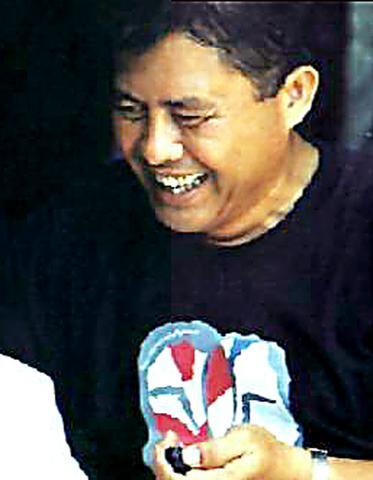 Tien Kuei-shih is a 25-year employee of Asia Cement Corp.
PHOTO COURTESY OF TIEN KUEI-SHIH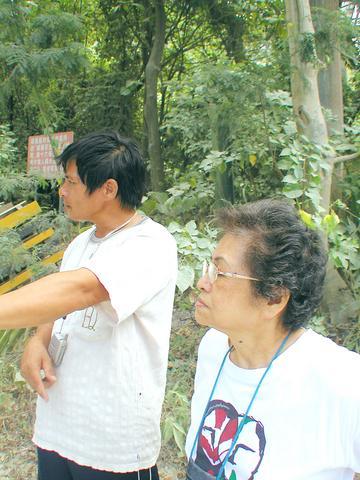 Activist Tien Chun-chou, right, accompanies a land-owner to inspect land.
PHOTO: MAX WOODWORTH, TAIPEI TIMES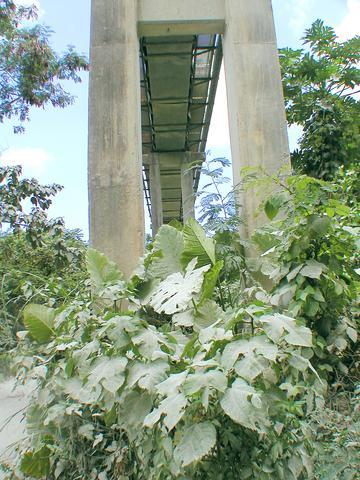 Foliage beneath a conveyor belt used by Asia Cement is covered in a thick layer of dust.
PHOTO: MAX WOODWORTH, TAIPEI TIMES
Comments will be moderated. Keep comments relevant to the article. Remarks containing abusive and obscene language, personal attacks of any kind or promotion will be removed and the user banned. Final decision will be at the discretion of the Taipei Times.