How to masquerade as an art festival
The Shan Grira Paradise is an amusement park with some rooms to spare, where masks have been hung on walls to justify the term `exhibition'
The fact that practically anything in Taiwan merits a festival should have been warning enough. But the Miaoli International Mask Festival for some reason just beckoned with its outrageous theme. If someone's going to have the gusto to set up a months-long festival in Miaoli based around masks -- and call it "international," no less -- then extra curatorial thought must have been put into the exhibitions to pique interest in a subject that cannot be intrinsically interesting to many people. \nTurns out I was wrong. \nThe Miaoli International Mask Festival, which is held inside the Shan Grira Paradise amusement park, bills itself as part art exhibition, part cultural festival. Don't be fooled. It's neither. \nThe cultural aspect of the festival takes place several times each day when foreign performance troupes don masks and period costumes for uninspired shows on an open-air stage. \nThe art is to be found in two exhibition halls located at opposite ends of this expansive park. At the entrance are the "Theme Exhibition of European Mask" (sic) and the "Exhibition of World Cultural Mask" (sic). Here you will find cheap replicas of Middle-Ages battle helmets, which are nothing like masks at all, considering the latter serve a ceremonial or artistic function, whereas the former are utilitarian devices by definition. I was amused, though, by the line in the description text which for all the helmets read: "materials: metal." \nThis cavalier attitude toward detail prevails at all the exhibitions. After the helmets, in other rooms are to be found airport souvenir-shop examples of Korean, Japanese, Tibetan, Sri Lankan and African masks with the wall text literally taped to the wall. Two rooms of Venetian masks might be called a highlight, with some of the masks showing a degree of craftsmanship, but they're nothing to knock your socks off. \nThe best items on show are the Taiwanese masks, located in the park's hinterlands, past the swimming pools, past the roller coaster and beyond the fishing ponds. \nHere, artists like Yeh Yi-li (葉怡例), Huang Ming-chung (黃明鍾) and Huang Yen-yuan (黃文淵) show a creative diversity that draws upon Taiwan's fascination with Japanese pop culture, the island's Aboriginal cultures and the intriguing use of detritus. It's a pity that given the obvious superiority of these works, only about a dozen contemporary Taiwanese masks were on exhibit. A few dozen more on display at the park's entrance and the organizers would have had an exhibition worthy of the name. \nIn another forum, the best masks minus the cheap replicas and helmets could make for a fun exhibition. At this festival, though, one wonders if the artists were duped, as I was, into thinking the show was about art and not about the NT$400 entry fee. \nThe Miaoli International Mask Festival runs until May 23 at the Shan Grira Paradise, located at 15-3, Zugushan, Fenghu, Zaoqiao Township, Miaoli County (­]®ß¿¤³y¾ô¶mÂ×´ò§ø¨Å©h¤s15-3¸¹). Entrance costs NT$400.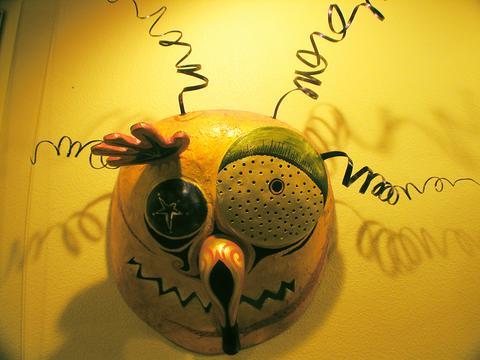 Huang Yen-yuan makes masks from practically anything.
PHOTO: MAX WOODWORTH, TAIPEI TIMES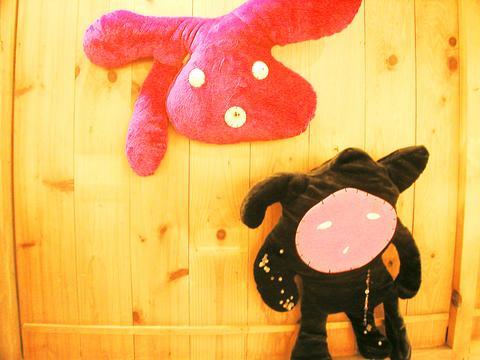 Yeh Yi-li's masks show signs of Japanese anime influences.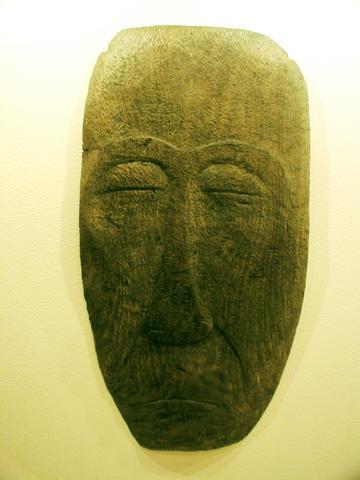 Masks by Huang Ming-chung are modern takes on totems.
Comments will be moderated. Keep comments relevant to the article. Remarks containing abusive and obscene language, personal attacks of any kind or promotion will be removed and the user banned. Final decision will be at the discretion of the Taipei Times.