Taiwan hiring documentary talent
The government and National Geographic Channel plan to co-sponsor locally produced documentaries
Do you consider yourself a good filmmaker, but have trouble securing funds or finding outlets to show your films? This common problem for Taiwanese filmmakers will be alleviated, at least somewhat, with the announcement of a new funding project called "Taiwan to the World" (綻放真台灣).
National Geographic Channels International (NGC) and Taiwan's Government Information Office (GIO) announced last Monday a cooperation plan that will give funds to four Taiwan-produced documentary projects. The budget for a project can run up to US$90,000.
Submissions for proposals are open until April 5. The plan will commission 4 one-hour documentaries from Taiwan-based production companies, three of which must be filmed in Taiwan. The other can be shot anywhere in Asia.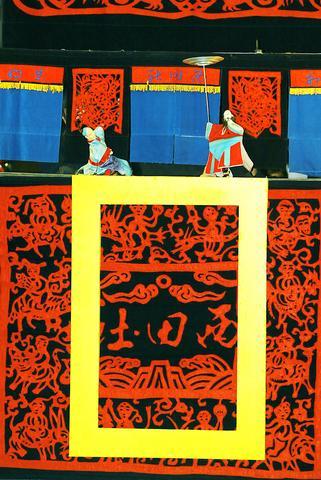 Got a documentary idea? The government and the National Geographic Channel may help bankroll it.
PHOTO COURTESY OF NGCN
"We hope through this plan we are able to present Taiwan's society, ecological environment, culture and history to audiences around the world," said Lee Shueh-ching (李雪津), deputy director of the GIO.
Bryan Smith, vice-president of NGC International said the plan is an extension of NGC's plan to develop Asia-based documentary-making. "We hope to explore more talented Taiwanese filmmakers and let them make their own Taiwanese documentaries. And then we are able to present Taiwan's perspective to our 160 million viewers of the National Geographic Channel," Smith said.
"This can be seen as a tailor-made project for Taiwan to develop future filmmaking talent," added Joan Tsai (蔡秋安), director of NGC Taiwan.
According to Tsai, at least half the production personnel for the accepted documentaries must be ROC citizens or permanent residents. Post-production also must be done in Taiwan.
Genres for documentaries are open from wildlife, nature food and crime, to history and archaeology, with a preference being placed on innovative story telling, such as an investigative thriller using hidden cameras or an archaeological murder narrated by a dead skull, organizers said. "We are also looking for innovation in visual treatment, editing style and narrators," Tsai said.
Proposals for the contest must be written in English. Each submission must include a program proposal with a summary, detailed budget, production schedule and delivery date, production team biography, VHS sample of previous work and VHS demo reel (if available).
Proposals can be sent to: Taiwan to the World National Geographic Channel C/O Star TV (Taiwan) Ltd 73, Lane 72 Guangfu S. Rd., Taipei (台北市光復南路72巷73號).
Short-listed candidates will be required to attend a pitching session in Taipei from May 3 to May 4.
Comments will be moderated. Keep comments relevant to the article. Remarks containing abusive and obscene language, personal attacks of any kind or promotion will be removed and the user banned. Final decision will be at the discretion of the Taipei Times.