CD reviews
Formed in Melbourne, Australia in 2000, four-piece combo Jet is a no-nonsense rock band that combines the off-center strut and garage sound of Aussie rockers AC/DC and Radio Birdman, with the glitzy 1970s smarts of the New York Dolls. \nWhile this odd combination might sound like little more than a pompous over-the-top rock cliche, Jet is a band worth taking seriously -- very seriously in fact. \nComprising Cameron Muncey (guitar/vocals), brothers Chris Cester (drums) and Nic Cester (guitar), and Mark Wilson (bass), the combo made its long player debut last month with Get Born. Packed with 13 memorable and intelligent numbers, the album is a superb entrance. \nAlong with the memorable hooks and riffs, singalong choruses, handclaps and glam-rock styled beats, Jet has managed to fill in the gaps with blues tunes as well as ballads. \nTracks such as the catchy Rollover D.J., Get What You Need and Get Me Outta Here are raw and tight with the singalong feel of Cockney Rebel, albeit with Angus Young-styled breaks. Other numbers, like the country ballad Move On, have all the trappings of some of the early-1970s Rolling Stones. \nGet Born is a great piece of work, but all Jet has done is steal all the right bits from all the right places from some embarrassingly kitsch and easily forgettable 1970s rock tunes and come up with a winner. \nThe UK got its first taste of John and Damian O'Neill's infectious guitar hooks and the equally contagious vocal quaver of Feargal Sharkey in 1978 after popular Radio One DJ John Peel began playing Teenage Kicks on his evening shows. \nThe tune became such a smash that a year later the Undertones were supporting the Clash on its first US tour. Unlike its politico punk cousins, there was no frustrated teenage angst to the band's catchy tunes. Instead it penned happy-go-lucky numbers that celebrated adolescence and in which it waxed lyrical about Mars bars, girls, the summer and Subbuteo table soccer. \nSplitting up in the summer of 1983, it looked as if the world had seen the last of the natty dressers from Derry, Northern Ireland. Sharkey launched a thankfully short-lived solo career, while the O'Neills formed That Petrol Emotion. \nTwenty-five years after the band released its self-titled debut the Undertones has made a remarkable return. And never mind that the band's members are now all in their mid-40s, the Undertones can still knock out an addictive tune. With Paul McLoone replacing Sharkey in the vocal slot, the Undertones comes out blazing with its Get What You Need -- an album made up of 13 fifth-gear melodies. \nUnlike all too many comeback albums there's not one blooper on the entire Undertones' release. From the opener, Thrill Me, a fiery pop-rock number to the finale, Shut Down, a heavy bass infused slice of rock 'n' roll, the album is a solid effort. The most Undertones-of-old moment on Get What You Need, however, is Enough, a tune that reaps the same jerky guitar whirlwind of early Undertones classics such as Get Over You. \nDwelling in a world of impetuous musical contrasts and contradictions Manchester-based downbeat duo Lamb was one of the first groups to add moody vocals to early UK jungle-based productions in England. \nAll of which made its songs far more musically complex than its contemporaries, such as the Sneaker Pimps and Mono. \nFormed in 1994 by producer Andrew Barlow, Lamb debuted in 1996 with an ambient and electro-jazz soaked self-titled album, the success of which brought a heap of remix work their way and saw the group hailed as one of the most inventive groups in electronica. \nFor its fourth album, Lamb has created a temperamental work that has the ability to excite, shock and thrill with a selection of stylishly arranged sounds and vocals. Part chill-out, part upbeat, Lamb's Between Darkness and Wonder is made up of a series of tunes, that, while far too ambient to leap out of the speakers, still manage to grab the listener by the throat thanks to their numerous twists and turns. \nEven though much of the material is cloaked in the Valium haze of an orchestral mantle -- tunes like the swooning Stronger and the heartbreaking instrumental, Angelica, on which a piano plays wistful catch-up with a slow and muted backdrop of electronica -- the album is breathless listening. \nFour-piece jangle guitar act, Bad Daughter (壞女兒) is one of the growing number of indie-pop acts that have sprung up over the past couple of years like a breath of fresh air. Along with Tizzy Bac and Won Fu (旺福), Bad Daughter has turned what was once a predominantly second-rate grundge/metal based local indie scene into something quite amiable and musically pleasing. \nWhile the band's quirky Belle and Sebastian-like debut, Hairless Bear (沒有毛的熊), wasn't without its moments, its rather tiny sound and lackluster production, sadly let the group down. \nReleased last week, Little Sun (小太陽), is certainly a step up for the band and its jangly pop guitar sound. Tighter and more upbeat in places and drawing inspiration from bands such as Throwing Muses and early Raincoats, Little Sun is an uplifting listen from the off, with the first track, First Wish (第一個願望), a simple two-beat four chord song. \nWhat follows are nine tunes in which the combo flirts with the downbeat and morose, but comes up trumps thanks to its constant return to jangle pop, with numbers like the classic indie-pop based Right is Right, Wrong is Wrong, There's no Right and Wrong ( 就是 -錯就是錯-沒有什麼 與錯). It's the totally out of character and nail biting Cherry Bomb, however, which showcases the album's real oomph.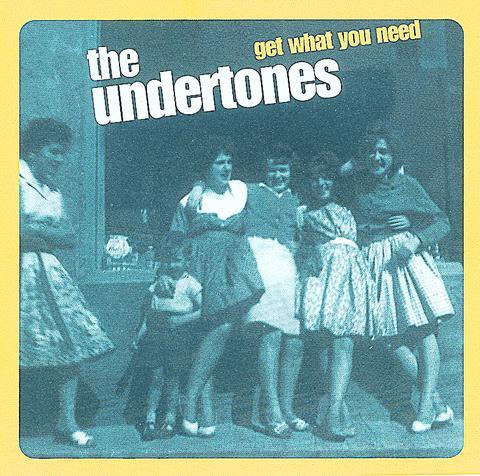 The Undertones Get What You Need Sanctuary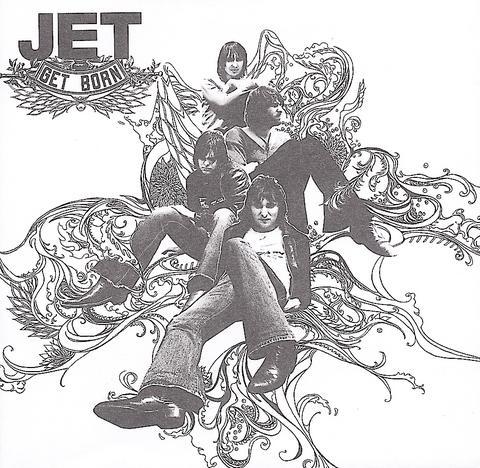 Jet Get Born Elektra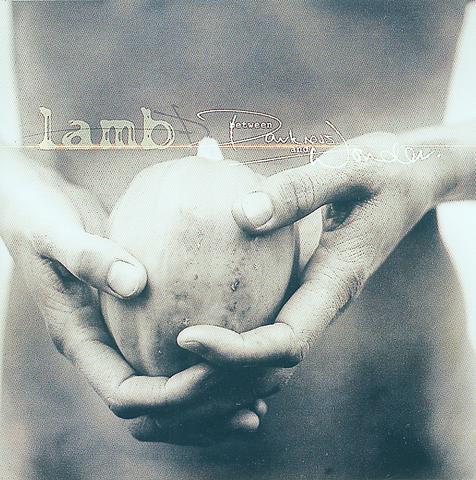 Lamb Between Darkness and Wonder Mercury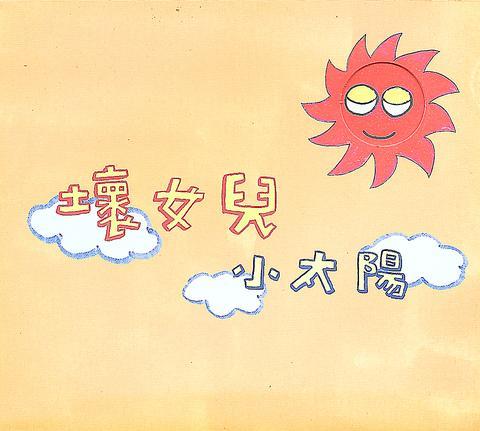 Bad Daughter (壞女兒) Little Sun (小太陽) White Wabbit
Comments will be moderated. Keep comments relevant to the article. Remarks containing abusive and obscene language, personal attacks of any kind or promotion will be removed and the user banned. Final decision will be at the discretion of the Taipei Times.