Rewriting the way the world was discovered
As part of the Asian leg of his on going world tour, former Royal Navy submarine commander and amateur historian Gavin Menzies paid a brief visit to Taiwan last week to promote the first Chinese-language publication of his controversial best-selling book, 1421- The Year China Discovered the World (1421:中國發現世界).
A spokesperson for the local publisher believes that the Taiwanese, although not known for their prolific reading habits, will be attracted to the book not only because of its topic but also because of its controversial nature. And the hullabaloo surrounding the book will ensure Menzies's groundbreaking work becomes not only a best seller in Taiwan, but will also stoke as much interest and heated debate as it has in other countries.
Although his visit to Taiwan was the briefest of his Asian tour, which took him to Malaysia, Singapore, Hong Kong and Japan, Menzies did make the time to hold a small seminar and meet with his publisher.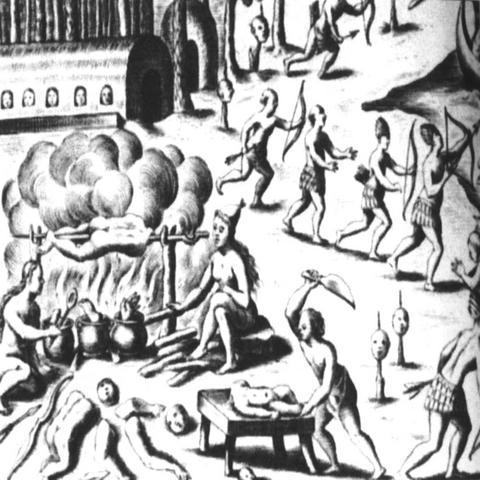 Illustrations of Chinese exploration taken from Gavin Menziers's 1421 - The Year China Discovered the World.
PHOTO COURTESY OF YUAN-LIOU PUBLISHING
"It's wonderful to see a Chinese-language version of the book and I'm delighted with the publisher who has done a wonderful job," Menzies told Taipei Times. "I haven't had any feed back yet, but I'm sure that will come."
It is in China, however, where Menzies feels his book will prove most popular.
Set for publication there early next year the book has already created a lot of interest in both academic and non-academic circles. Unlike Taiwan, where the job of translating Menzies's words was that of the publishing house, Chinese academics have taken the task on themselves.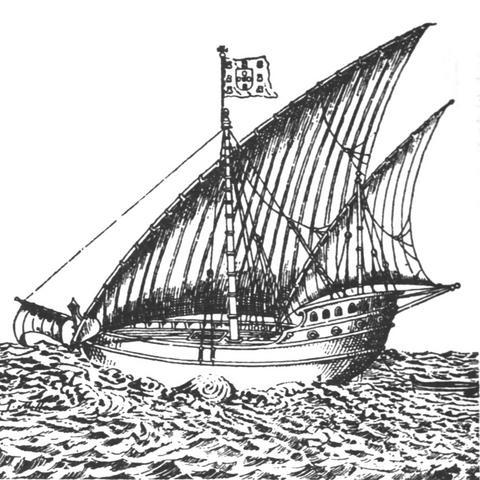 While such a high-powered translation would worry many authors, according to Menzies the topic and its content means it will not be changed or abridged in anyway by the authorities. While avoiding all talk of politics and any reference to recent controversy surrounding the translation of a work by the wife of an ex-US president, he happily admitted that: "I'm sure they won't take anything out of this one."
China's immense book buying market aside, the tome has already enjoyed huge sales in other Chinese-speaking nations and territories. The English language edition, which was released in paperback in early October in Asia, was WH Smiths Hong Kong number one best seller and has reached number four in Singapore. Globally the book -- the literary rights of which have been sold to 17 countries -- has recorded sales of upwards of 800,000 copies in 32 countries and been translated into over a dozen languages. Publishers expect it to hit the one million-mark sometime next early next year.
Born in London in 1937, Menzies, whose father was also a Royal Navy submariner, moved to China shortly after his birth, where he lived for two years before the outbreak of World War II. Joining the Royal Navy in 1953, Menzies served in submarines from 1959 to 1970 during which time he sailed the world in the wake of explorers such as Columbus, Dias, Vasco da Gama, Magellan and Captain Cook. Since his retirement from the Royal Navy Menzies has called the leafy north London district of Islington home. 1421- The Year China Discovered the World is Menzies's first published work.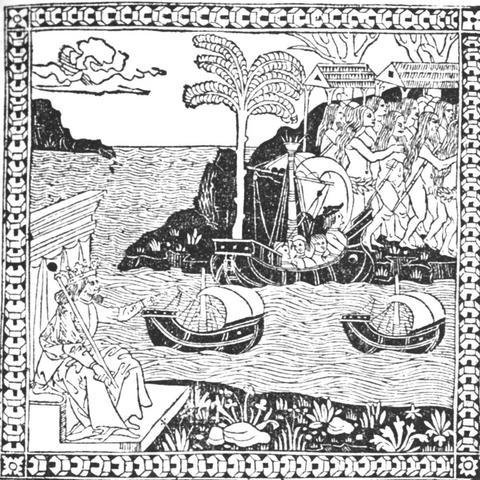 The book, which debunks all previous historical writings and claims that Chinese explorers circumnavigated the globe long before their better known European counterparts, has been at the center of heated debate since it was first published in the UK in November last year.
According to Menzies, between 1421 and 1423, Chinese Admiral Zheng He (鄭和) led a flotilla of 1,000 ships on a voyage of discovery that saw the erstwhile eunuch and his crews sail into the record books as the first people to travel around the world. The Chinese ships and their crews reached Australia, New Zealand, South Africa, North and South America as well as traversed both the Arctic and Antarctic oceans and established settlements in dozens of far flung corners of the globe.
While Menzies's tome is now infamous, he didn't set out to write such a book and certainly had no intention of causing controversy in historical and literary circles. Having spent 10 years researching and putting pen to paper in order to write a historical account of the year 1421 in general, it was a last minute discovery that forced Menzies to change tract.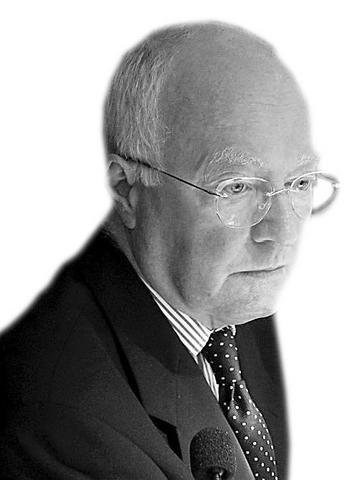 Gavin Menzies.
"My original book was about 1421. I'd spent ten years researching it and then I discovered a map that I initially thought was Portuguese. It was only after I'd decided that the map, which was of North America, was a great way to end my book that I discovered that it was in fact a Chinese map," explained Menzies.
To collect the data he needed for the massive revision, the former Royal Navy submariner visited 120 countries, more than 900 museums and libraries and every major seaport of the late Middle Ages, where he studied everything from DNA analysis to long-forgotten shipwrecks and archaeological sites.
The results of his findings are all highly convincing and the book's appendixes, in which the author assembles and explains the evidence to support his case, are almost as comprehensive a read as the book itself. His Web site -- http://www.1421.tv -- contains over 200 pages of additional information and substantiating data. According to Menzies, of the 30,000 e-mails he has received regarding his work 90 percent find his conclusions credible.
Not all readers, however, are convinced he's telling the truth. There are now at least three Web sites dedicated to debunking Menzies and his notions. One dissatisfied reader had the affront to contact the author and demanded his money back. A percentage of highly educated historians who have read the book still remain unconvinced by Menzies's findings.
"I'd say that about 15 percent of diehards will be never be convinced and continue the think that I planted the bodies and the wrecks while another 15 to 20 percent think the book is the greatest thing since sliced bread," continued the author. "A great majority of readers, though, believe that there is simply far too much evidence and I can't be wrong."
Along with hoping that Taiwanese readers will find his well-researched and informative rewriting of global discovery as enthralling as those in other countries, Menzies hopes that the release of a Chinese-language edition will lead to the unearthing of even more evidence apropos early Chinese naval exploration.
Since his Web site has been up and running Menzies has received over 170,000 letters from 120 countries from people who believe they have new evidence relating to Zheng He and his nautical odyssey.
"A vast amount of additional information has come to light, and from some quite unexpected quarters including central Africa," he continued. "The most significant, discoveries have been those found in China, where, along with finding records pointing to a visit from a Brazilian delegation to Fujian Province in the early 1500s, authorities have begun discovering records that were long thought to have been destroyed."
The most recent discovery to reinforce Menzies's theory took place this February a long way from China's coast, however. At Akaroa on the east coast of New Zealand's South Island the remains of permanent dwellings where an estimated 19,000 people could have lived along with a harbor were discovered. The outlines of 31 junks were also located on the seabed and the timbers of a smaller junk were discovered in a sand dune nearby.
As evidence substantiating Menzies's findings continues to come to light and the information on his Web site continues to grow, the author is currently pondering the feasibility of publishing an updated edition of his book. He hasn't, however, given up on the idea of writing a book simply about the year 1421; a year Menzies found "fascinating" before he established by accident that is was, in fact, the year China discovered the world long before the world discovered it.
Comments will be moderated. Keep comments relevant to the article. Remarks containing abusive and obscene language, personal attacks of any kind or promotion will be removed and the user banned. Final decision will be at the discretion of the Taipei Times.