Ancient made new
Sophie Hong is one of the nation's style gurus and she will presenting her work on the runway at the Creative Design Expo
In the costume section of the Taiwan Creative Design Expo, a retrospective of fashion designs by Sophie Hong (洪麗芬) takes center stage -- as it should. Taiwan's grand dame of couture is perhaps the nation's best representative not just of fashion, but of style in general.
But to call Hong a fashion designer is only a partial truth. Where a fashion designer might look for the right fabric for a certain garment, Hong will instead create it. Her preferred material is silk and she employs techniques first perfected during the Ming dynasty to bring the fabric to life; dyeing with teas and mud, lacquering and drying in the sun. It's work she does herself and something other designers won't consider as the amount of labor involved is ill-suited to mass-production.
"There are good seasons and bad seasons for silk-dyeing," Hong says, "just as there are good years and bad years for wine."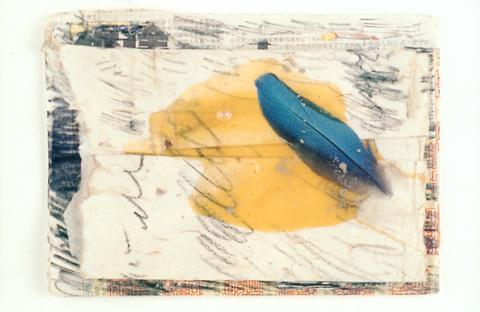 Many of Hong's fabrics stat as paintings rendered by Hong in her studio and are then transferred onto luxurious materials.
PHOTO COURTESY OF DANEL LEE
The garments cut from the finished materials are unmistakably Hong's. Her style is informed by Tang-dynasty dress but modernized in a way that makes it timeless. The pieces are contemporary, cosmopolitan, yet simple. The impression they convey once put on is comfort; the person wearing the garment looks comfortable and the garment itself looks comfortable in its environment.
It's the antithesis of buttoned-down Western apparel which, Hong says, "survives today only because of air conditioning and a perverse nostalgia among office workers. Everyone knows that the time for a complete shakeup has arrived."
It's a shakeup Hong is well-positioned to lead. Her clothes are sold in over 100 stores and boutiques around the world, including the Musee Galliera, France's oldest fashion museum, where her work is also represented. She's inspired the editors of Paris Vogue, Elle, Marie Claire , Mode-Arte and countless others, who have filled their pages with her creations. She outfitted the dancers of Taigu Tales Theater and TsePong Theater Company, and has had models sauntering down runways in Paris, Munich, Tokyo, Osaka, Hong Kong and elsewhere.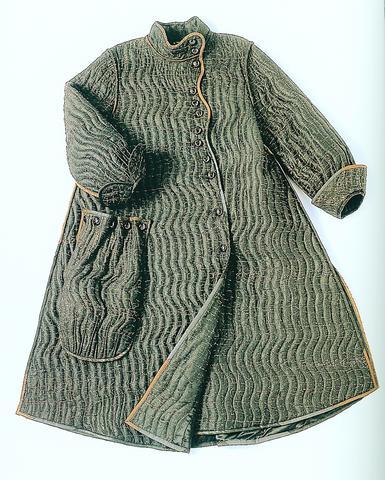 A man's overcoat designed by Sophie Hong would find as much acceptance today as it might have in Tang-dynasty China.
PHOTO COURTESY OF DANEL LEE
But an Asian revolution in fashion, she says, has some initial obstacles to overcome. "The fact is that Asia is far more a production site than a mature market," she says. She believes, however, that the time has come for Asia to take the lead in design.
"These designs are becoming increasingly popular as Chinese rediscover their legacy and
Westerners adopt it for themselves."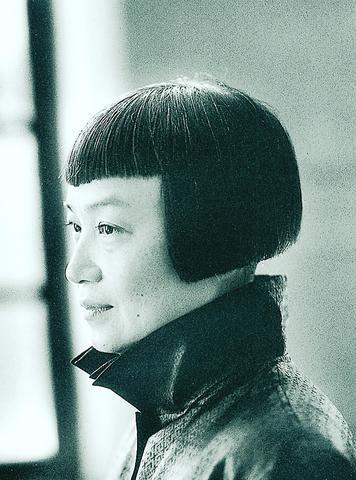 PHOTO COURTESY OF DANEL LEE
The Taiwan Creative Design Expo runs through next Sunday, Nov. 23 at Huashan Arts District, 1 Bade Rd, Sec 1, Taipei (北市八得路一段一號華山藝文特區). Sophie Hong's Taipei studio is located at 4, Ln 228, Xinyi Rd, Sec 2 ( 北市信義路二段228巷四號). Further information can be found online at http://www.sophiehong.com.
Hong's designs will go on the runway at the Creative Design Expo today at 2pm and again on Saturday, Nov. 22 at 2pm.
Comments will be moderated. Keep comments relevant to the article. Remarks containing abusive and obscene language, personal attacks of any kind or promotion will be removed and the user banned. Final decision will be at the discretion of the Taipei Times.