Pop stop
Last week, after much pre-arrival hype on the part of Universal Taiwan, French pop star Alizee hit the tarmac at CKS International Airport and within minutes was chased by Taiwan's notorious TV and newspaper camera crews into the women's toilets, where she hid for almost half an hour. When she finally emerged from the facilities covering her face under her clothes, she attempted to rush through immigration, but didn't get far before she was yelled at to get to the back of the line. A number of newspapers the following day cast the ugly episode as yet another case of a foreign star not paying proper respect to Taiwan's media. The Liberty Times (自由時報 ) admonished her for leaving a "bad \nimpression." \nAs it turns out, the French starlet had a case of "le poo-poo" and was forced to cancel all her appearances on TV shows, all interviews and autograph sessions and leave Taiwan in under 24 hours to recuperate back in France. Before landing in Taiwan, Alizee was doing a promotional sweep through South Korea, where she allegedly picked up a bug that triggered a violent purging of her system. Having rooted out the culprit, The Great Entertainment Daily (大成報) blamed it all on the kimchee. \nAlizee wasn't the only French person to get under people's skin last week. The Apple Daily (蘋果日報) on Friday reported on a "French pig," namely Alain Mikli, who, at a press conference to promote a new line of glasses designed by himself, plucked Karina Lau's (劉嘉玲) bra strap while muttering something unseemly. Shocked, Karina turned and called him a pervert, to which Mikli grinned. \nSpeaking of groping, last week Pop Stop reported on the recent phenomenon of Ken Chu (朱孝天), Gigi Leung (梁詠琪) and other stars being molested by their avid fans in China. Add to the list, Wang Ren-fu (王仁甫) of boyband 5566 and the co-anchor of Channel V's Pai Pai Zou (拍拍走), who goes by the questionable name of Darkie (黑人). \nOn a more wholesome note, Vivian Hsu (徐若瑄) released her new album Angel in Disguise (假扮的天使) this week and to mark the occasion told the press that she plans to get married in 2005 and have a kid two years later. Of course, with whom is the big question that even she can't answer, but she said he will have to be willing to cook and, oddly, to clean up her dog's turds. \nA marriage set for next year, according to Next Magazine's (壹周刊) current issue, is that of Nicholas Tse (謝霆鋒) and Faye Wong (王菲), though the evidence to support the claim seems a bit suspect. The magazine reports that Tse's mother bought wedding invitations, which we're led to believe indicates that the couple are set to marry. The rumor mill is spinning at full tilt in Hong Kong, saying the wedding will be held in Canada next year. If they do marry, Hong Kong's 23-year-old bad boy will tie the knot with Mando-pop's most enduring diva, who happens to be 34 and has a six-year-old kid. \nApple Daily's (蘋果日報) gossip scoop of the week was TV anchor and singer Momoko Tao's (陶晶瑩) new love interest Lee Lee-ren (李李仁), after her breakup with DJ Chozie less than two months ago. Lee and Taozi (陶子), as she's more commonly known, were spotted smooching in a car last Friday. As for DJ Chozie, Pop Stop contacted him in Beijing and he wished them both the best.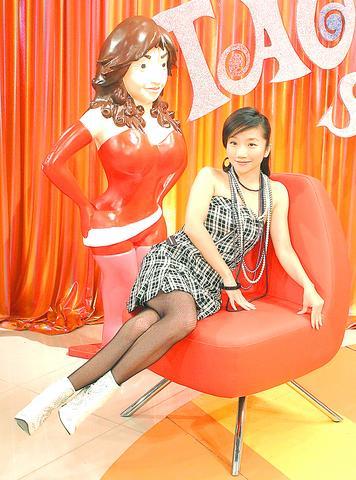 Momoko's found a new boyfriend.
TAIPEI TIMES FILE PHOTO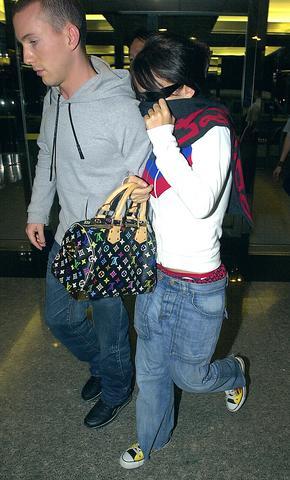 Wedding bells for Vivian Hsu?
TAIPEI TIMES FILE PHOTO
Comments will be moderated. Keep comments relevant to the article. Remarks containing abusive and obscene language, personal attacks of any kind or promotion will be removed and the user banned. Final decision will be at the discretion of the Taipei Times.