A decade after its founding, WikiLeaks is alienating friends
While some might think WikiLeaks' methods are unethical, most people are focused on the information
It has been 10 years since Julian Assange cofounded WikiLeaks, the Web site that has gone on to serve as the world's most prominent digital repository of leaked government information. The organization has been celebrating a decade of existence over the past week by putting on display everything that makes its brand of radical transparency so powerful and problematic.
On June 23, Debbie Wasserman Schultz stepped down from her position as US Democratic National Committee (DNC) chairperson because WikiLeaks obtained and published a trove of embarrassing e-mails from the organization.
On June 25, an academic named Zeynep Tufekci wrote a scathing article about another recent WikiLeaks data dump, which included 300,000 e-mails related to the Turkish government. In the article — entitled "WikiLeaks Puts Women in Turkey in Danger, for No Reason" — Tufekci said that there was nothing newsworthy about the e-mails, but that WikiLeaks had exposed massive databases containing private information about nearly every woman in the country.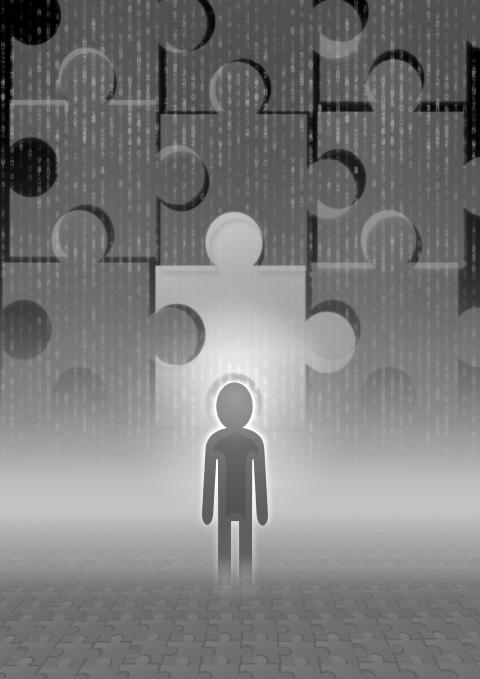 Illustration: Yusha
On Tuesday last week, US intelligence officials said that the Russian government was almost certainly responsible for the DNC hack, and the New York Times reported that Assange timed the release of the leak to maximize the political damage to US Democratic presidential nominee Hillary Rodham Clinton.
On Wednesday last week, WikiLeaks released more information obtained from the DNC, this time a series of voice mails.
On Thursday last week, Edward Snowden, who exposed the US National Security Agency's surveillance program and a natural ally to WikiLeaks if there has ever been one, criticized the organization for its insistence on releasing all information it receives in completely raw form.
WikiLeaks, never one to pull a punch, went on the offensive.
In its view, the US Democrats were corrupt and desperate to distract; Tufekci was a shill for Turkish President Recep Tayyip Erdogan; the New York Times' story was "entirely false"; and Snowden was maneuvering for a pardon from a future Clinton administration.
WikiLeaks has also recently used its Twitter account to post a seemingly anti-Semitic remark, and to pick a fight with Twitter's chief executive officer over the company's decision to shut down the account of a controversial right-wing commentator associated with online harassment.
So it has been a weird stretch, but WikiLeaks has always been a weird phenomenon. Its prominence grew from the ability to accept and display leaked information online without either exposing its sources' identities or succumbing to attempts by governments to censor its output.
This was a seemingly simple task that required technical chops that most media companies lacked, according to Alex Howard, a senior analyst at the Sunlight Foundation, an advocacy group pushing for government transparency.
"It was hugely significant, the technical capacity to enable whistle-blowing, and then to keep the documents in question online through distributed networks and mirroring. That continued to be WikiLeaks' contribution," he said.
The organization has been less sophisticated in figuring out what to do with this kind of information. There is a long-running tension between the positive impact of exposing things that powerful organizations want to keep secret and the negative implications of making private personal data public.
WikiLeaks occupies the extreme end of this debate. The answer, in its eyes, is simple: the more the better.
Even people who see WikiLeaks' broader mission — "We open governments" — as admirable have long criticized the group as reckless. The censure of the past two weeks mirrors arguments made years ago.
Federation of American Scientists government secrecy project director Steven Aftergood said in 2010 that the view of WikiLeaks as a champion of free speech was misguided.
"The criticism of WikiLeaks has been amply borne out since then," he said. "Fortunately more people now see the organization for what it is."
WikiLeaks did not respond to an interview request.
Even natural allies of WikiLeaks say it is hurting their cause.
Howard said he worries that WikiLeaks' disregard for legitimate privacy concerns could have broader consequences for other advocates pushing for government transparency because it provides their political opponents with a boogeyman.
Tufekci wrote that the Erdogan government has already stepped up its censorship campaign in Turkey.
Critics of WikiLeaks say that Russian intelligence has "weaponized" the organization with the DNC hack, essentially drawing attention to documents by leveraging WikiLeaks' brand as a place for juicy documents.
The perception is likely to lessen the organization's impact over time, said Paul Rosenzweig, a cybersecurity consultant who worked in the US Department of Homeland Security under former US president George W. Bush.
"It's the difference between setting yourself up to take information from whistle-blowers who may have a legitimate grievance and making yourself an outlet for spies," he said.
Radical transparency loses its appeal once it becomes a tool for governments to use against one another.
WikiLeaks has to compete with other organizations for access to information.
In the past decade, other media organizations have picked up aspects of the unique appeal of its journalistic approach.
The coverage of the biggest mass leak of the last year, the so-called Panama Papers, was handled by the International Consortium of Investigative Journalists, which coordinated more than 100 media organizations to analyze the documents simultaneously over the course of a full year. Some of the underlying documents were released, but without personal information included.
Future leakers might prefer this approach, especially if WikiLeaks is seen as either a mouthpiece of specific governments or an irresponsible handler of leaked data, that could make whistle-blowers look elsewhere.
"If you're the next Snowden, do you go there, or do you go to a media organization that has a different approach, that has the capacity and ethical standards that says potential harms are addressed?" Howard said.
This might be wishful thinking.
While the criticism of WikiLeaks has increased over the past two weeks, it is hard to argue that its impact is waning.
Tufekci's critique of the hack in Turkey was largely a complaint that WikiLeaks' documents were unimportant, but many reporters treated them as though they were significant simply because of their source.
The DNC leak became one of the major stories of the convention. Clinton's political opponents seemed more interested in what the e-mails said than the process through which they were exposed.
On Thursday last week, as she gave her acceptance speech in Philadelphia, a group of protesters in the audience unfurled a huge WikiLeaks banner.
Comments will be moderated. Keep comments relevant to the article. Remarks containing abusive and obscene language, personal attacks of any kind or promotion will be removed and the user banned. Final decision will be at the discretion of the Taipei Times.