Of the right age, but cannot seem to stay retired
Despite more people being of retirement age in the US than at any time since the 1960s, financial need and the desire for new challenges are changing how seniors approach the milestone
Suzy Boerboom, a registered nurse, retired — for the first time — after a 35-year career in healthcare and ownership of several Curves exercise franchises. She then devoted five years helping her three daughters raise their children.
"I was very close to both my grandmothers and I wanted the same relationship with my grandchildren," Boerboom said
However, after several years, she felt too restless to retire, she said.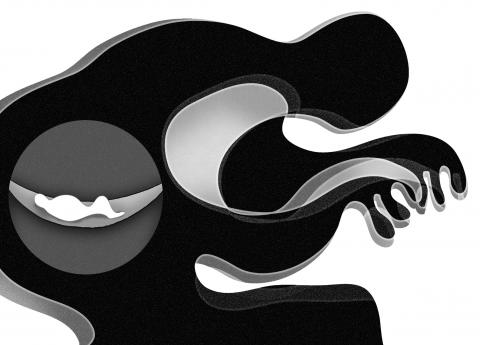 Illustration: June Hsu
"I just didn't feel relevant," said Boerboom, now 66 years old. "I was beginning to feel a little bored and a bit out of the mainstream."
So in 2009, she started Welcyon, Fitness After 50, a health club business that aims to help older people become fit and stay that way. Boerboom, working with her husband, Tom, from their Edina, Minnesota, headquarters, is now busy franchising the centers.
Boerboom said she "failed" at retirement, joining a group of people who sometimes are labeled workaholics or, more kindly, "driven achievers," who work simply because they love it. For many, the "ideal retirement includes work in some capacity," said Ken Dychtwald, founder and chief executive of Age Wave, a group that researches the aging population.
Many retirement dropouts are high-fliers who land right back in the executive mix. Of course, many over 55 work to pay the bills, but others just want to keep busy, so they help a family member's business.
These workers are swelling the ranks of the workforce ages 55 years and older. There are more people in the retirement-age workforce than at any time since the 1960s, the US Bureau of Labor Statistics has found. About 33 million seniors are employed, up 49 percent from the 23 million such workers a decade ago, according to government data.
This is a reversal from the 1950s when, benefiting from social security and company pensions, people began retiring at earlier ages than ever before. In 1960, according to bureau statistics, only about 40 percent of workers over 55 were in the labor force compared with nearly twice as many, or 80 percent, in 1900, an era when relatively few people ever left work unless they had to because of illness or physical disability.
By the 1970s, the percentage of the upper-age labor force fell even further, to the 30 percent range. However, it began climbing back up again in the late 2000s, spurred by the economic collapse in 2008. This year, the 55-and-older segment returned to 1960s levels of about 40 percent, as many people work to rebuild their retirement savings or supplement their social security payments.
However, financial need and the desire for new challenges are not the only factors driving how workers approach retirement. People are looking at decades, instead of years, of retirement, and they are rethinking traditional pastimes like travel, golf and bridge.
As a result, a preponderance of the people in their 50s want to work in some capacity. Dychtwald said that three quarters of those older than 50, queried in a recent study by Age Wave and Merrill Lynch Global Wealth Management, said they wanted to work. The Work in Retirement: Myths and Motivations study, which was conducted in March last year, found that about two years before retirement, more than half of those who plan to work after age 55 are taking "substantial steps" to prepare for their next work experience, which could include updating their skills or looking to expand a hobby, and about 54 percent felt financially prepared for retirement.
Further exploring motivation, an AARP — formerly the American Association of Retired Persons — survey conducted in January found that about one-third of retirement-age people said they worked because they enjoyed it. That is equal to the percentage of those who said they had to work for financial reasons, according to the study Staying Ahead of the Curve: The AARP Work and Career Study.
AARP research found that 55 percent of retirees are employed voluntarily, including the 25 percent who reported working because they wanted to be physically or mentally active.
The study queried 1,502 people aged between 45 and 74. Such "driven achievers" include Ronald Stewart, chief executive of PRGX Global, a business analytics and information services provider, who segued from a 30-year career at what is now Accenture, beginning in the 1980s. He prepared for a post-retirement life without a workplace, but also kept looking for business opportunities.
"I was the oldest guy in the Atlanta office," he said of his 2007 retirement at the age of 53."I was tired of being constantly on the road for work."
After winding down for a brief period, he decided to keep his hand in the working world by starting a private equity investment firm with former colleagues.
"It was a little bit of a toe in the water," he said of the venture.
However, an unexpected opportunity enticed him to pursue a completely new business. In 2008, he opened a hamburger restaurant with a young man he had mentored for years while volunteering for Atlanta's "Big Brothers, Big Sisters" program.
Stewart quickly had to learn everyday restaurant operations after helping open FLIP Burger Boutique, which he calls "fine dining between two buns."
"Waking up and doing something you want to do sort of gets in your DNA," he said. "I never felt comfortable chilling out, and I always had a desire to keep moving."
Part of that was serving on the PRGX board, and last year his fellow directors asked him to become chief executive of the 1,600-person company. Even though he is once again the "oldster" among his colleagues, Stewart said he had no plans to retire soon.
That is not uncommon. Those who are still working after 65 stay in their second employment for an average of nine years, the Age Wave study found. That is almost the same amount of time that Jack Butorac has been chief executive at Marco's Pizza, since he came out of retirement twice, after decades in the food industry.
"I failed miserably at retirement," said Butorac, 66, of Louisville, Kentucky.
His plan of traveling, polishing his golf game and spending time at home "was just boring," he said.
He had been an executive at Hormel Foods, beginning his career by making Spam in the company's packing plant in Minnesota. He also worked at Chi-Chi's Mexican restaurant chain and Fuddruckers. During his unsettled second retirement, he learned about Marco's Pizza, based in Toledo, Ohio.
He went on a road trip with a friend to sample the food at five outlets and was wowed by its taste and consistency.
"It was delicious," he said. "I saw an opportunity to expand the company nationally so, in 2004, I decided to buy the franchise rights."
In the decade since then, he said he still finds time to pursue golf and traveling with his wife — their latest trip was a Baltic Sea cruise — but, mostly, he spends his time flying, and sometimes driving, the 480-plus kilometers between his home in Louisville and Marco's headquarters, overseeing the chain's expansion.
To some degree, failure is not an option, he said, adding, "I'd go crazy with nothing to do."
So he is immersed in plans to open more than 1,100 stores in coming years, with an eye to rivaling the pizza giants Domino's and Pizza Hut.
"And we are just getting started," he said.
Comments will be moderated. Keep comments relevant to the article. Remarks containing abusive and obscene language, personal attacks of any kind or promotion will be removed and the user banned. Final decision will be at the discretion of the Taipei Times.