Obama faces a true test as his honeymoon period wanes
Healthcare reform looks set to be the US president's biggest test, with many within his own Democratic party yet to be won over
Six months into his historic presidency, Americans are beginning to show the first real signs of doubt that US President Barack Obama can deliver on his promise of change.
A new poll out Monday suggested that amid the worst economic crisis since the Great Depression of the 1930s, rising unemployment and a ballooning deficit, the honeymoon could be waning for Obama.
And the president's determination to push through a radical reform of the creaking US healthcare system could come to define the success or failure of his fledgling presidency.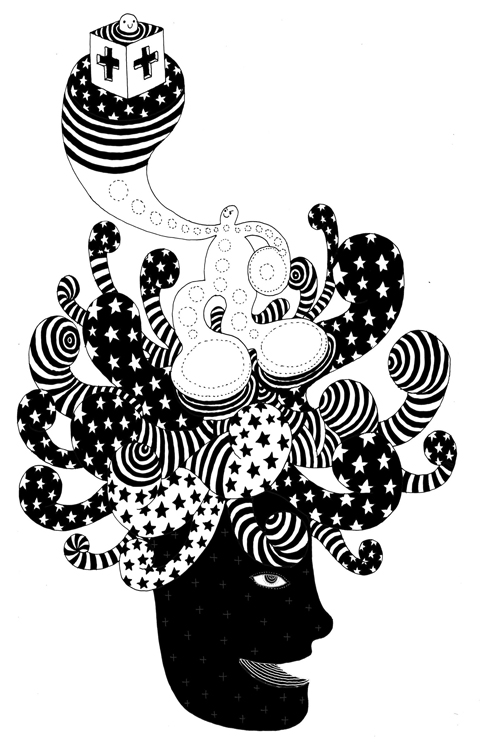 ILLUSTRATION: MOUNTAIN PEOPLE
Obama has invested much personally in his high-stakes campaign, a cornerstone of his White House race that saw him defeat Republican rival John McCain to become the US' first African-American president.
But the far-reaching plans to afford health insurance for all Americans have left many worrying who will end up footing the bill.
Six months after his Jan. 20 inauguration attracted record crowds and TV audiences, Obama remains popular at home with a 59 percent approval rating, a poll by ABC News and the Washington Post showed.
But it was the first time that the rating had slipped below 60 percent. And it marks a 6 percent fall since last month.
Obama's detractors, meanwhile, have plenty of fodder to fuel their discontent.
Unemployment has hit more than 10 percent in 15 states, and in Washington the promised economic recovery has still not arrived and the nation's deficit has passed US$1 trillion.
While 52 percent of Americans said they still supported the Democratic leader's economic policies, that is down from 56 percent last month.
And 46 percent told the pollsters that they did not back Obama's proposals, with the numbers of people who strongly disapprove surpassing those who strongly approve for the first time.
Those voicing confidence in Obama's plans to kickstart the ailing economy have also tumbled from 72 percent before his inauguration to 56 percent today.
Despite frequent White House reassurances that "the green shoots" of economic recovery can be seen, many ordinary Americans are still hurting, rocked by job losses, a credit crunch and seemingly unending home foreclosures.
The Obama administration admitted on Monday that it would delay releasing budget figures for a day, but denied it was to hide the true scale of the deficit.
In February Obama unveiled massive plans to restimulate the world's largest economy and create or save some 3 million jobs within two years.
He was met by a wave of skepticism, notably among his Republican critics who have accused him of aggravating the deficit with his US$787 billion stimulus, burdening generations to come with a huge debt.
So more than anything it is likely to be the final cost that could scupper his plans to reform the healthcare system, one of the most expensive and worst performing among the world's industrialized nations.
Former US president Bill Clinton and his wife, Hillary Rodham Clinton, know too well the political cost of trying — and failing — to find a solution to the problem.
But Obama is determined to get his message across, and this week has a series of media and political events to publicize his case, including a primetime press conference scheduled for last night.
He has fought back hard to keep his message on track.
"Just the other day, one Republican senator said — and I'm quoting him now — 'If we're able to stop Obama on this, it will be his Waterloo. It will break him,'" Obama said on Monday.
"Think about that. This isn't about me. This isn't about politics. This is about a healthcare system that is breaking America's families, breaking America's businesses and breaking America's economy."
Healthcare is just one issue on Obama's plate. He was also the driving force behind the stimulus plan, has ordered the closure of the Guantanamo Bay prison by January and campaigned hard for legislation to limit greenhouse gases.
But healthcare reform looks set to be his biggest test yet, with many within his own Democratic party yet to be won over. With an eye on looming mid-term congressional elections next year, some fear they could pay the price at the ballot box.
Even among the president's supporters there is grumbling that his timetable, which would see a vote on an initial text by early next month, is unrealistic.
"The Barack Obama experiment with America is a risk our country can't afford. It's too much, too fast, too soon," Republican Party Chairman Michael Steele said on Monday.
Comments will be moderated. Keep comments relevant to the article. Remarks containing abusive and obscene language, personal attacks of any kind or promotion will be removed and the user banned. Final decision will be at the discretion of the Taipei Times.