New York tackles poverty
A program similar to the one New York is considering has raised primary school enrollment rates in Nicaragua from 68 percent to 90 percent, while in Colombia secondary school enrollment rose to 78 percent from 64 percent
Seeking new solutions to New York's vexingly high poverty rates, the city is moving ahead with an ambitious experiment that would pay poor families up to US$5,000 a year to meet goals like attending parent-teacher conferences, going for a medical checkup or holding down a full-time job, Mayor Michael Bloomberg said on Thursday.
Under the program, which is based on a similar effort in Mexico, parents would receive payments every two months for family members meeting any of a series of criteria. The payments could range from US$25 for exemplary attendance in elementary school to US$300 for a high score on an important exam, city officials said.
The officials said the program was the first of its kind in the country.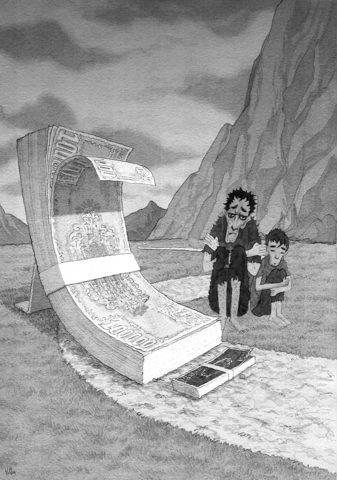 The project, first announced in the fall, was scheduled to begin as a pilot program in September with 2,500 randomly selected families whose progress would be tracked against 2,500 families who would not get the rewards. Officials planned to draw the families from six of the poorest communities in Manhattan, Brooklyn and the Bronx.
To be eligible, families must have at least one child entering fourth, seventh or ninth grade and a household income of 130 percent or less of the federal poverty level, which equals roughly US$20,000 for a single parent with two children.
The city has already raised US$42 million of the US$50 million needed to cover the initial program's cost from private sources, including Bloomberg. If it proves successful, the mayor said, the city would attempt to create a permanent program financed by the government.
Likening the payments, known as conditional cash transfers, to tax incentives that steer people of greater means toward property ownership, Bloomberg said that the approach was intended to help struggling families who often focus on basic daily survival make better long-term decisions and break generational cycles of poverty and dependence.
"In the private sector, financial incentives encourage actions that are good for the company -- working harder, hitting sales targets or landing more clients," the mayor said in an announcement at a health services center in Brownsville, Brooklyn.
"In the public sector, we believe that financial incentives will encourage actions that are good for the city and its families -- higher attendance in schools, more parental involvement in education and better career skills."
Since Bloomberg outlined the plan last fall, reaction among anti-poverty experts and advocates has been mixed, with some hailing it as an innovative approach that could become a powerful model for the rest of the country and ultimately gain the support of the federal government.
The program is being financed by several high-profile organizations, including the Rockefeller, Starr and Robin Hood Foundations, as well as the Open Society Institute and the insurance and financial firm American International Group.
The Rockefeller and Starr Foundations are donating US$10 million each, while the Open Society Institute is giving US$5 million and AIG is donating US$2 million. A spokeswoman for the Robin Hood Foundation did not return calls or an e-mail message, and Bloomberg's spokesman, Stu Loeser, declined to say how much the mayor contributed.
Some anti-poverty advocates have bristled at what they see as the condescending notion that poor people need to be told how to raise their families. Others have focused on the broader economic issues at play.
"It is encouraging that the mayor believes there's a public role for addressing intergenerational poverty, inequality and economic mobility," said Margy Waller, a former Clinton administration adviser who is a co-founder of Inclusion, a research and policy group based in Washington.
"What is troubling is the focus on personal behavior as the solution to what is, at least in part, a problem of the economy," she said. "Given what we know about the growth of low-wage jobs and the shrinking of the middle class, it will be, in fact, impossible to bring more people into the middle class unless we improve the labor market as well."
A similar concern seems to have emerged with Mexico's program, known as "Oportunidades," which is now 10 years old, has a budget of more than US$3 billion a year and covers nearly one-fourth of all Mexicans.
Intended to replace the food subsidies that dominated much of Mexico's antipoverty efforts, the program offers cash stipends to families to keep their children in school and for regular checkups. Parents must also attend regular talks on issues including health, nutrition and family planning.
Outside evaluations have found that the program has been successful in raising school attendance and nutrition levels and that the percentage of Mexicans living in extreme poverty has fallen.
Still, there are questions about how much more effective the program can be in lifting large numbers of people permanently out of poverty, in part because jobs are lacking.
In January, Santiago Levy, one of the program's creators and a former undersecretary of finance in Mexico, said at the Brookings Institution in Washington that even if the program were 100 percent effective, it alone could not solve the problem.
"Now he's out with a high school degree, a healthy man: Is he going to get a job or migrate to the US?" he said.
But others see cause for optimism in the results of Mexico's program and similar ones in other Latin American countries. In Nicaragua, for example, primary school enrollment rates grew to 90 percent from 68 percent, while in Colombia, secondary school enrollment in urban areas rose to 78 percent from 64 percent, said Laura Rawlings, a specialist at the World Bank who has studied the programs, which she said are now active or being created in nearly 20 countries.
The idea to try the program in New York has its roots in the broad attack on poverty that Bloomberg has made a high-profile cause for his second term. In keeping with the administration's emphasis on outcomes, city officials say they would closely monitor the test group's progress against that of the control group with the help of the Multidisciplinary Clinical Research Center (MCRC), a nonprofit policy research organization involved in the program's design.
All 5,000 families would be asked to agree to participate in the program before knowing which group they are in, said Gordon Berlin, the president of MCRC, and those not receiving benefits would be paid a nominal fee.
The families receiving the benefits would be given a list of goals they are expected to meet, as well as the values assigned to them. The city is working with state and federal officials to make sure they do not lose other benefits.
Comments will be moderated. Keep comments relevant to the article. Remarks containing abusive and obscene language, personal attacks of any kind or promotion will be removed and the user banned. Final decision will be at the discretion of the Taipei Times.