Malaysia's angry old man bows out
After 22 years in power Mahathir Mohamad's record is mixed; having put Malaysia at the forefront of developing countries, he has also undermined the independence of the judiciary and any pretence to liberal democracy
Malaysia's former angry young man is about to end his political life as an angry old one.
"I like to speak my mind. Sometimes people don't like it," Prime Minister Mahathir Mohamad told an interviewer this year as he prepared for retirement on October 31 after 22 years in power.
On the eve of retirement he did it again. Hosting an Islamic summit, Mahathir drew howls of protest from Western governments and Israel by saying: "The Europeans killed six million Jews out of 12 million, but today the Jews rule the world by proxy."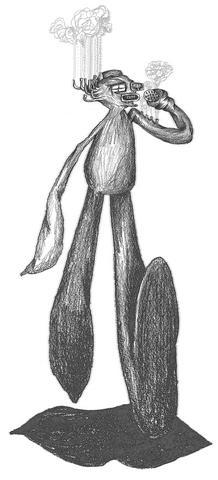 ILLUSTRATION: MOUNTAIN PEOPLE
His real message, that the Arabs should stop fighting a losing battle and sue for peace, was drowned out in the furore over his assertion that a Jewish lobby controlled Western powers.
Born in 1925, Asia's second longest serving elected leader had his world view shaped by life under British colonial rule. Mahathir has been haunted ever since by fear that Malaysia could slip back into economic re-colonization.
He set out to pull Malays up from their agrarian roots so that they could stand as equals not just with Chinese compatriots but also with other races in a rapidly globalizing world.
Last year, the "Old Man," as he is commonly known, apologized to Malays and said he had failed. Some say he is being too hard on himself.
Mahathir saw enough during his two decades at the top to fear Western domination would last well into the 21st century. In September, he told the UN General Assembly: "Today we are seeing the resurgence of European imperialism."
Imbued with notions of social Darwinism, he warned his ruling United Malays National Organization (UMNO) of the warlike ways of the white "European race."
The invasions of Afghanistan and Iraq, the Bosnian civil war, the Palestinian struggle, the Asian financial crisis and the damage done by globalization all raised his ire.
Diagnosis and prescription
Adversarial qualities made Mahathir's career.
Expelled from UMNO in 1969 after accusing the "Father of the Nation" -- first prime minister Tunku Abdul Rahman -- of losing touch with the people, he was rehabilitated and promoted three years later.
In 1981, he became the country's fourth prime minister, but the first commoner after a trio of blue-blooded patricians. Mahathir's father was a provincial headmaster, of Indian descent.
A doctor before he became premier, Mahathir cut his political teeth as a newspaper columnist under the name C.H.E. Det, chronicling the life of agrarian Muslim Malay society.
Those thoughts reached their apotheosis in his 1970 book The Malay Dilemma a biting critique of a backward people who form the country's ethnic majority.
He later applied his analysis on a global scale, winning some reputation for statesmanship.
"But the Malay world of C.H.E. Det never left him," political scientist Khoo Boo Teik wrote in a biography of Mahathir.
"It was superimposed on the world of Islam and on the world of developing countries so that his Malay dilemmas continued to resonate but as Muslim dilemmas and as the dilemmas of the Third World."
For Mahathir, a man who saw himself on an historic mission to elevate his race and build a nation capable of reaching First World status, the end disappointed.
He was criticized for autocratic ways, and vilified after the sacking and jailing of his former deputy, Anwar Ibrahim, in 1998.
"I don't hate him. I just feel very, very hurt," says Anwar's wife, Wan Azizah Wan Ismail, leader of the Keadilan (Justice) party. "He used to be a father figure."
But in the wake of the September 11, 2001 attacks on the US global concerns about civil rights were muted.
As fears of rising militancy in Southeast Asia spread, more people saw the advantages of having a Muslim leader who had a progressive idea of his religion and was tough on security.
Being anti-Israel didn't stop him upsetting Arab governments. He said Palestinian suicide bombers were terrorists too, and bemoaned Arab disunity and Muslims' lack of social progress.
Failed by his own standards
Mostly Muslim Malaysia, with an annual per capita GDP of US$4,000, is at the front rank of developing nations.
The Petronas Twin Towers, Kuala Lumpur's swish new airport, its richly varied modern architecture and the new administrative capital, Putrajaya, attest to Mahathir's achievement.
But he discovered it takes a lot longer to change people than to build a First World infrastructure.
"I'm not happy with what I've done," he told Reuters.
He did succeed in creating a large, urban Malay middle class. But it appears complacent with what it's got -- a comfortable lifestyle courtesy of three decades of affirmative action.
"The Malays think they are a centuries-old civilization, but they have only been independent for 46 years. They don't realize other far greater civilizations have disappeared from the face of the Earth," close kin quoted him as saying in a private moment.
Flawed democracy
Modern Malaysia is down to Mahathir, albeit aided by the country's oil wealth, heavy foreign direct investment and the business drive of the Chinese minority.
Copying South Korea, he oversaw rapid industrialization, developed a national car industry, and turned Malaysia into one of the world's top 20 trading nations, but his cultivation of a handful of Malay tycoons led to accusations of cronyism.
He also tried to harness the Islamic resurgence of the 1970s by promoting Islamisation policies in a country where only just over half the 24 million people are Muslim, and around a third are Chinese or Indian.
But Mahathir was no friend of liberal democracy.
He followed previous prime ministers in cowing opposition by use of a colonial-era law allowing detention without trial, but he gave critics more reasons to call him authoritarian.
The judiciary's independence was wrecked in 1988 after the dismissal of Supreme Court judges, the mainstream media remain uniformly uncritical, and public meetings are controlled.
He became a bogey man in global markets during the Asian crisis by slapping on capital and currency controls, against International Monetary Fund advice. But it saved the economy.
His popularity among Malays, however, wore thin. The jailing of Anwar for 15 years on charges of sodomy and abuse of power drove many into the arms of a once-marginal Islamist opposition.
The recent militancy scare has helped turn the tide for Mahathir's successor, Abdullah Ahmad Badawi, who is expected to call an election early next year.
Three previous deputy prime ministers fell by the wayside. No one in UMNO's fractious ranks was able to outfox Mahathir.
Lim Kit Siang, veteran leader of the opposition Democratic Action Party and a former security law detainee, summed up: "The tragedy of Mahathir was his obsession with power."
Mahathir demurred when asked by Reuters if that was true.
"Certainly not the power. Power is useful just because it enables you to do things that otherwise you cannot do."
He was, he told his party, thankful for being Allah's "insignificant slave."
Comments will be moderated. Keep comments relevant to the article. Remarks containing abusive and obscene language, personal attacks of any kind or promotion will be removed and the user banned. Final decision will be at the discretion of the Taipei Times.