Brazil slaps tax rise on overseas tourism spending
Brazil on Saturday imposed a hefty 6 percent increase on the surcharge paid by its citizens when making credit cards purchases overseas.
The increase, which went into effect on Saturday, raised the tax from 0.38 percent to 6.38 percent.
The tax also applies to cash withdrawals from overseas bank machines and purchases made when using travelers checks.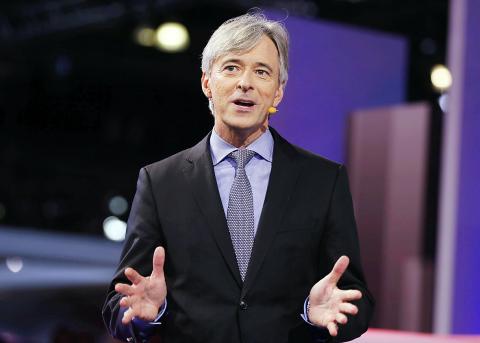 John Krafcik, president and CEO of Hyundai America speaks at the 2013 Los Angeles Auto Show in Los Angeles, California, on Nov. 27 Hyundai on Friday said that it will not renew Krafcik's contract.
Photo: Reuters
The announcement will come as a rude surprise to millions of Brazilians, many of whom have already left the country on their summer holiday travels.
The measure is expected to add about 552 million reals (US$205 million) to government coffers next year.
The tax also aims to reduce the amount that Brazilians spend overseas, thereby bolstering domestic industry and reducing a budget deficit, which the O Globo daily said stands at US$72.7 billion.
"This measure prevents one payment method from being undermined by others because of the tax structure," Brazil's Finance Ministry said on its Web site.
According to government figures, Brazilians spent US$23.1 billion overseas between January and November of this year, a 14 percent increase over the same period last year.
Brazilians have increased annual spending abroad by almost tenfold in the past decade, according to central bank data.
The government raised the tax on credit cards in March 2011 as consumer spending outside the country helped widen a current account gap that surpassed US$80 billion this year for the first time on record.
Comments will be moderated. Keep comments relevant to the article. Remarks containing abusive and obscene language, personal attacks of any kind or promotion will be removed and the user banned. Final decision will be at the discretion of the Taipei Times.