Former CEO Lafley returns to P&G
Procter & Gamble Co (P&G) is bringing back its former CEO, as the world's largest consumer products maker tries to spur global growth.
In a surprise move, P&G said on Thursday that former chief executive Alan George "A.G." Lafley, a 33-year industry veteran, is returning to the US company's helm.
Lafley, 65, replaces CEO Bob McDonald, effective immediately. McDonald, who will retire on June 30 after a transition period, has served as CEO since 2009. Lafley, who also is taking the president and chairman titles, previously held the role from 2000 to 2009.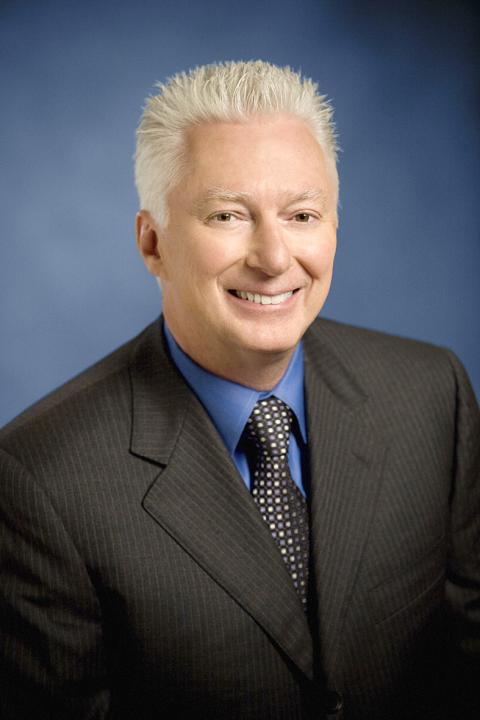 Alan George Lafley is shown in a Procter & Gamble photo released on Thursday.
Photo: Reuters
The change at the helm comes as the 175-year-old company whose Tide detergent, Crest toothpaste and other products that can be found in 98 percent of US households, struggles to grow under increased competition and global economic challenges.
Lafley helped right an ailing P&G in June 2000, emphasizing innovation and a "consumer is boss" focus. That included spending more time in personal observation and interviews with consumers.
He also pulled off the blockbuster US$57 million acquisition of the Gillette Co in 2005, expanding P&G's reach into male-oriented products with Gillette's shavers and razors. Industry watchers say the company is looking for Lafley to work his magic once again.
"A.G.'s track record and his depth of experience at P&G make him uniquely qualified to lead the company forward at this important time," board director Jim McNerney said in a statement.
P&G's growth has slowed in developed markets like North America and Europe, and the company has faced tough competition from already entrenched smaller rivals such as Dutch consumer product maker Unilever and Colgate-Palmolive in emerging markets such as Latin America, India and Russia.
To spur growth, P&G has been cutting costs and rolling out new products. The company is in the middle of a belt-tightening plan aimed at saving US$10 billion by 2016. And it has introduced new products or brand expansions including Tide Pods single-use laundry pellets, Downy Unstopables, a washer sheet that adds scent to clothes, and a stronger version of Secret deodorant called Clinical Strength.
However, investors have continued to be frustrated by the company's slow revenue growth and stagnant market share gains globally. The pressure stepped up in July last year, when activist investor William Ackman, took a 1 percent stake. He has been vocal about the company's need to streamline operations and improve results.
P&G last year acknowledged that it had made missteps in some emerging markets — which make up nearly 40 percent of its sales — when it expanded in some product areas too quickly. And it introduced a plan to focus on its 20 biggest new products and its 10 most-profitable emerging markets, which has led to improving market share.
The moves seemed to be working.
In P&G's most recent January-to-March quarter, net income rose 6 percent to US$2.57 billion, as revenue inched up 2 percent to US$20.6 billion. However, that fell slightly short of analysts' expectations of US$20.72 billion. It had also begun to gain market share in North America, although fourth-quarter guidance was below expectations as the company spent more to market new products.
Lafley said the board approached him "very recently" after McDonald decided to retire and asked him to reclaim the top spot.
"Frankly, duty called," he said in an interview. "I'm back, I'm full on."
His first order of business, he said, will be to stay on the strategic course that the company has been implementing, focusing on core developed markets as well as developing markets, introducing new products and cutting costs.
Comments will be moderated. Keep comments relevant to the article. Remarks containing abusive and obscene language, personal attacks of any kind or promotion will be removed and the user banned. Final decision will be at the discretion of the Taipei Times.