BOA to settle its overdraft fee suit
Bank of America (BOA) has agreed to pay US$410 million to settle a federal lawsuit alleging the bank charged excessive overdraft fees.
The suit is one of several filed against several banks from plaintiffs in 14 US states, which were consolidated in a federal court in Florida. Other banks named in related suits include Wells Fargo and Citibank.
The US' largest bank said in a court filing on Friday that it has reached a memorandum of understanding to settle the claims in the suit by paying US$410 million. The settlement is subject to court approval.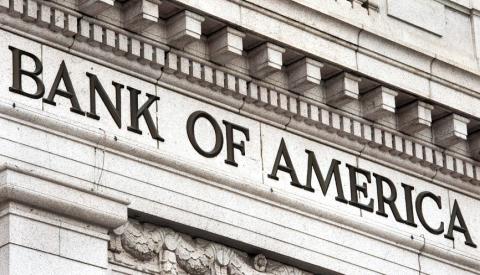 The facade of BOA's Washington headquarters is shown on Dec. 3.
Photo: AFP
Consumers alleged the bank processed the payments in a way that caused more overdrafts.
Customers pay overdraft fees when they spend more money than remains in their accounts. The fees can reach US$35 apiece. Before US federal law changed this summer, banks frequently charged overdraft fees on numerous transactions in a single day.
Anne Pace, a spokeswoman for the Charlotte, North Carolina, bank, said on Saturday that it is "pleased to reach a fair resolution" to the case. BOA has already has addressed many related customer concerns, she said.
Wells Fargo is appealing a US$203 million judgment in a separate California case.
Comments will be moderated. Keep comments relevant to the article. Remarks containing abusive and obscene language, personal attacks of any kind or promotion will be removed and the user banned. Final decision will be at the discretion of the Taipei Times.