Tainan science park looks for Japanese cooperation
Tai Chien, director-general of Southern Taiwan Science Park Administration, talked with `Taipei Times' staff reporter Lisa Wang last week in Tainan about the current situation in the Southern Taiwan Science Park and his plans for pushing for further collaboration between local firms and Japanese component suppliers
TT: You predicted recently that the production value of occupants in the park will double to NT$250 billion, or even NT$300 billion this year, boosted by the recovery in the global economy. Will such a high growth persist over the next few years? \nTai Chein (戴謙): I believe that the growth momentum will carry into the next years as we can see a lot of huge companies are scheduled to have their advanced factories start full operations during the same period. Many semiconductor, optoelectronics and biotechnology companies have established their production facilities in the park. \nTake Taiwan Semiconductor Manufacturing Co (TSMC, 台積電). The chipmaker's 14A plant, which is an advanced 12-inch wafer fab, is set to start full production during the last quarter this year. Construction of 14A plant's second-phase expansion work is also underway. \nTSMC's rival United Microelectronics Corp (UMC, 聯電), its 12A, a 12-inch fab, has already started full production, and the company has decided to increase its investment here by renting four hectares of land adjacent to the 12A fab for a new research and development center. \nWith those capacity expansion plans, I believe the park will gradually evolve into one of the nation's most important high-tech manufacturing centers. Last year we attracted 34 companies to set up factories here, with annual revenue hitting NT$103.1 billion, a leap of 50.6 percent from a year ago. As a result, we estimate that the total production value will soar to more than NT$1 trillion within the next five years after hitting the NT$300 billion target this year. \nTT: The optoelectronics sector is the main driving force of the park, creating NT$89.7 billion in sales last year that accounted for 57.8 percent of the park's annual revenue. What's your view about the flat-panel manufacturers here? \nTai: When Taiwanese liquid-crystal-display (LCD) panel makers are taking on their South Korean competitors for the position of the world's biggest suppliers of such pricey panels used almost everywhere from mobile phones to luxury flat-screen TVs, the government wants to give a hand. \nHere you can see new plants with the logos of Taiwan's No.2 flat-panel maker Chi Mei Optoelectronics Corp (奇美電子) on them. Driving along the main road of the park, you will also find HannStar Display Corp (瀚宇彩晶) and Corning Inc of the US, the world's biggest supplier of LCD glass, on traffic signs. HannStar's advanced fifth-generation factory will start mass production next quarter and its sixth-generation factory will also start full operation by the end of 2005. \nBut, there's still a lot of things to be done before making the park the biggest manufacturing center of the LCD panel industry, a target that was set when the park was created seven years ago. Bringing local flat-panel makers and their component suppliers to the Southern Taiwan Science Park, where the cluster effect is growing, is one of the government's efforts to help that dream come true at a faster pace. \nTT: What will be your next step to help make the park the biggest manufacturing center of the LCD industry in Taiwan? \nTai: Our top priority is to establish a complete supply chain in the park in order to ensure stable supplies of key components such as LCD glasses to Chi Mei and HannStar, which already have their advanced factories running here. \nThough Corning Inc of US, the world's biggest LCD glassmaker, has two factories here, the glass supply still cannot catch up to flat-panel makers' demand. \nNow we are targeting Japanese component suppliers. Basically, we believe we can repeat the success in the flat-panel area by working together with Japanese manufacturers in the key component area. Therefore, we're aggressively approaching Japan's leading LCD glassmakers Asahi Glass Fine Techno, NH Techno Glass Corp, chemical maker Chisso Corp and other parts suppliers for possible investment, or collaboration. \nLast year, we successfully solicited six Japanese firms to set up offices or plants in Tainan including photo mask supplier Nitto Denko Corp, the world's largest maker of optical film for LCDs. With more key component suppliers locating factories here, I believe we'll be able to enhance the "cluster effect" for the nation's LCD industry. \nTT: How about the plan of creating a special zone for the LCD television sector in the area adjacent to the park? \nTai: It is an extension of our goal to develop the park into the largest manufacturing center of Taiwan's LCD industry. \nLocal flat-panel makers including Chi Mei and HannStar are gradually shifting their manufacturing strength to producing bigger panels as they are eyeing a share from the promising flat-screen TV business. The business is expected to take off in the next few years when the prices drop to more affordable levels. \nAnd we want to give a hand. We plan to provide some 2,000-hectare land neighboring the science park for LCD TV makers and component suppliers. \nThe first batch will be 300 hectares. Manufacturers will be able to start to lease, or purchase the land within one year starting now. \nThough we're still in the very beginning stage, I think this is a very important approach to enhance Taiwanese manufacturers' competitiveness. Actually, a similar idea has been fulfilled in South Korea. \nTT: Last year, Tainan County Commissioner Su Huan-chih (蘇煥智) and Chi Mei chairman Hsu Wen-lung (許文龍) called for the DPP government to build an international airport in the county. Are you seeing evidence of increased demand for the airport? \nTai: To survive the fierce competition, Tainan-based manufacturers need desperately an international airport that can deliver their products to their clients around the world on time. This is a matter concerning their competitiveness. \nTaiwanese manufacturers are required to deliver goods three days after receiving their first payment. Without an airport, which operates around the clock, they have to choose between paying more to meet the deadline, or losing orders. \nKaohsiung International Airport is the one closest to the science park. But, the airport is a still two-hour drive from Tainan and does not run all night. \nWhat's more, as the airport is too small and will only allow smaller airplanes to fly to Southeast Asian nations and Japan. But Europe and US are the major destinations for electronics manufacturers. \nWe are now competing with Central Taiwan Science Park (中部科學園區) in Taichung to attract optoelectronics companies. Without an international airport, we've lost some companies to Hsinchu Science Industrial Park (新竹科學園區) and Central Taiwan Science Park. \nTT: Will you see China -- which is copying Taiwan's successful experience in fostering high-tech industry by creating science parks -- a threat as it has attracted lots of international and local high-tech companies including TSMC to set up plants there? \nTai: China still lags behind us in terms of management of the science park in spite of cheap labor. \nTake the rent or public facilities for example. Company executives will be informed clearly about a hike, or a reduction. Everything has been clearly regulated. But, in China, a reshuffle in local governments can undo every effort those companies have made when the former heads were in charge. And I don't think such a quick change will make China a competitor for us, despite the cheap labor. \nOur major competitor is Hsinchu Science Industrial Park. Because Taiwan's Silicon Valley has all kinds of advantages including a strong industrial cluster effect, high-quality manpower, better living environment and a one-hour ride to Taipei. \nThat's why some companies prefer Hsinchu over Tainan. They choose to wait in line for a vacancy, or to rent remote land in the park. \nSo, we believe if we can improve Tainan's environment, we can compete with Hsinchu.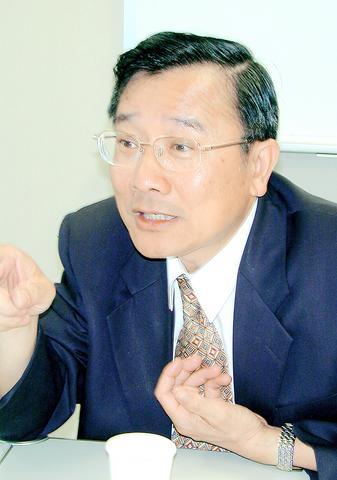 Director-general of Southern Taiwan Science Park Administration Tai Chien wants the Tainan science park to compete on an equal footing with its Hsinchu rival.
PHOTO: LISA WANG
Comments will be moderated. Keep comments relevant to the article. Remarks containing abusive and obscene language, personal attacks of any kind or promotion will be removed and the user banned. Final decision will be at the discretion of the Taipei Times.